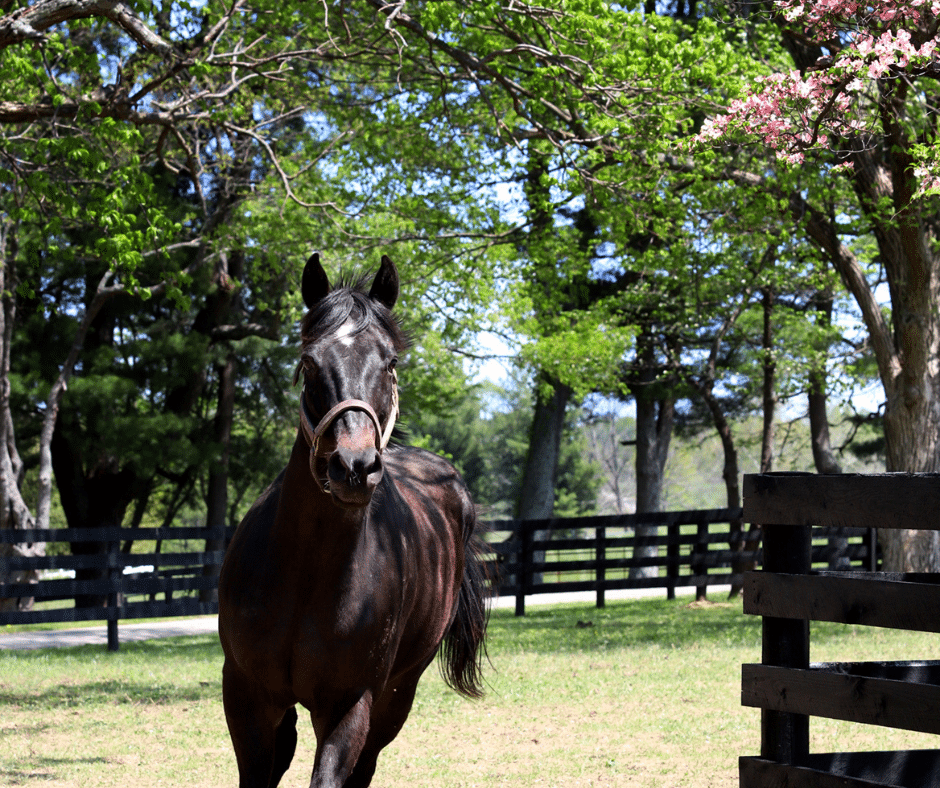 07 Jul

Second Stride joins Horse Country, Inc. Tour Program

Horse Country has announced a new partnership with Second Stride. The Thoroughbred aftercare organization will begin offering tours through Horse Country in July.

"We're thrilled to have Second Stride join Horse Country and begin offering tours this month," said Hallie Hardy, Executive Director of Horse Country. "Our member farms and supporting businesses, like Second Stride, are dedicated to connecting people to the horse, land and people of Kentucky's Horse Country. Through Horse Country's Thoroughbred Aftercare Alliance accredited partners, our industry can show firsthand the care that is given to horses retiring from the racetrack as they learn new skills and find new homes. It's an incredibly important piece of our industry's story, and we're proud at Horse Country to connect people to these important non-profit organizations."

"Second Stride is excited to partner with Horse Country to expand our educational reach to the community and beyond" said Kim Smith, Founder and Executive Director of Second Stride. "The Chorleywood location is dedicated to partnership involvement and outreach as well as transitioning the state icon, the Thoroughbred, safely into fresh starts. We look forward to sharing our success stories and program thanks to Horse Country to an even broader audience beyond the current work our volunteers and partnerships are accomplishing."

"What Second Stride offers is a fresh start — no matter the age or capacity of a thoroughbred, we give them what they need to to begin their next great phase. Rolling in a lush grass field, radiographs to assess readiness to train, summer baths by volunteers, jumping that first crossrail, resting their muzzle on the shoulder of a child during a tour — all stages along the way of a racehorse succeeding in a new career and life."

Tours of Second Stride will be offered six days a week, with both public and private tour options available, beginning on July 10. Guests will learn about the retraining and rehoming process and meet current trainees, as well as interact with the Thoroughbred ambassadors that reside at the farm, including Kentucky Derby contender General A Rod, graded stakes winner Warrior's Club and million dollar winner Hawaakom. Tours can be booked online at visithorsecountry.com/second-stride or by calling Horse Country at 859-963-1004. 

Second Stride joins the Kentucky Equine Adoption Center, New Vocations, Secretariat Center and TRF at Chestnut Hall as non-profit members of Horse Country. These members serve Thoroughbreds and other equine breeds through retraining, rehoming or providing lifetime sanctuary.

A kickoff event is scheduled for July 17th at the Prospect, Kentucky farm, and those interested in attending may reach out to [email protected] for more information.

About Horse Country: Since 2015, Horse Country connects guests to tours that provide a behind-the-scenes look into Kentucky's equine industry. The not-for-profit, collaborative membership organization comprises leading stallion farms, nursery farms, aftercare facilities, veterinary clinics, a racetrack and other equine attractions in Kentucky. Currently, 24 active touring members are a part of Horse Country. Tickets can be booked directly online at www.visithorsecountry.com.

About Second Stride: Second Stride is a leading national equine adoption program and a trusted partner within the thoroughbred racing industry. We serve the thoroughbreds and people who make the sport of horse racing possible: trainers, owners, partnership managers, handicappers, racing fans, and the adopters who provide forever homes for these horses after they retire. We also serve non-racing thoroughbreds in need including broodmares and unable-to-race bloodstock.