Horse Country Passport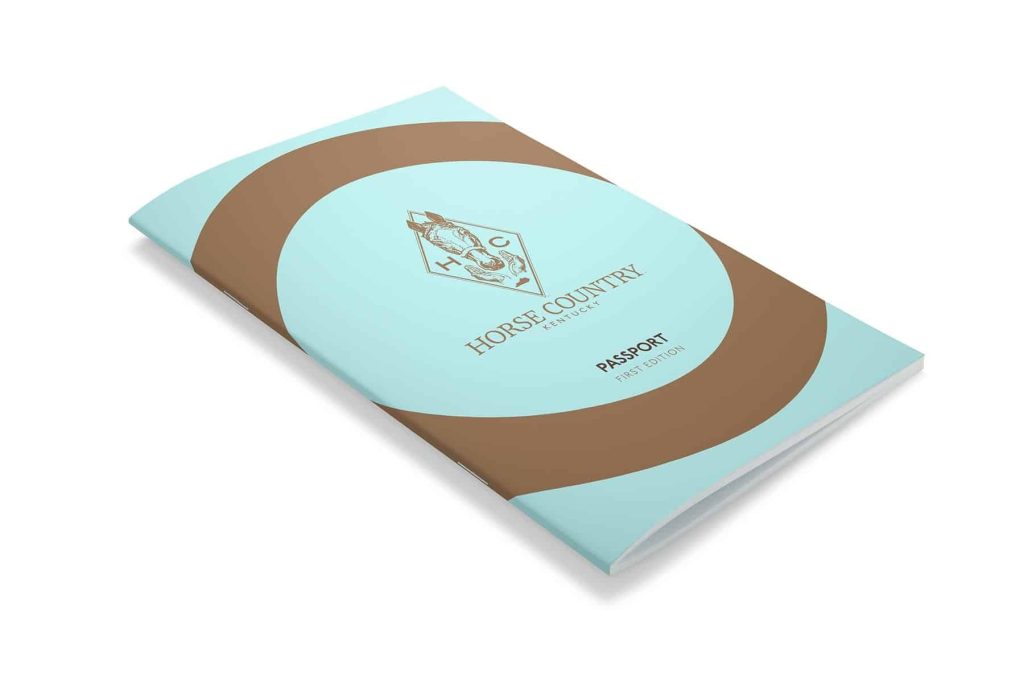 The Horse Country passport is designed for you! Use your free passport to collect stamps of locations you've visited, earn prizes, and commemorate your time in Kentucky.
A few bits & bobs about the passport:
It is free to pick up a passport and participate
You do not have to register your passport
You may choose to complete one or more "passport paths" and redeem for a prize, but you may also just use your passport as a souvenir.
There is no expiration on your passport.
If you complete a path, please return your passport via mail to PO Box 84, Lexington, KY 40588
Your passport will be returned to you with your commemorative gift, so please remember to complete the guest info page!
Tour at least one Horse Country experience in each category and get your passport stamped! Categories to visit: stud farm; sport horse farm; nursery farm; clinic; feed mill; aftercare facility; training track.
Tour at least one Horse Country experience in each county represented in Horse Country and get your passport stamped! Counties to visit:
Bourbon, Fayette, Jessamine, Oldham, Woodford