THURSDAY
May we suggest… coffee and breakfast at Lil's Coffee House in downtown Paris before heading to your first tour.
RUNNYMEDE FARM | 10 – 11:15 a.m.
Visit the oldest continuously working thoroughbred farm in North America.

May we suggest…lunch at Windy Corner Market between farm tours.

DENALI STUD | 2 – 3 p.m.
Family owned and operated Denali Stud is a boutique nursery farm in Paris, KY. Birthplace of KY Derby winner Animal Kingdom.

May we suggest…dinner & shopping at Greyline Station.
---
FRIDAY
SPY COAST FARM | 10:30 a.m. – 12:30 p.m.
Premier sport horse facility sharing an in depth look at many facets of the operation: rehabilitation, training, breeding, foaling, vet care, reproduction and more!

May we suggest...Grab some Goodfella's Pizza and Crank & Boom Ice Cream in the Pepper Distillery District for lunch.

MILL RIDGE FARM | 3:30 – 5 p.m.
Get some carrot therapy visiting the mares, weanlings & yearlings up close at this thoroughbred operation.
May we suggest...dinner at Harry's in Palomar.
---
SATURDAY
May we suggest…coffee & pastry from the Amsden Coffee Club in downtown Versailles

LANE'S END SHUTTLE EXPERIENCE | 10 a.m. – 12 p.m.
Meet the stallions and some mamas and young horses on this combo experience at a leading stallion farm in Midway, KY.

May we suggest…lunch at Wallace Station and driving the Kentucky Scenic Byway Old Frankfort Pike. Stop for a photo op of the Secretariat Statue at the roundabout/pullover site.
GAINSBOROUGH FARM | 2 p.m. – 4 p.m.
For the first time ever, visit the mares and foals on this shuttle tour of beautiful Gainsborough Farm in Versailles, KY.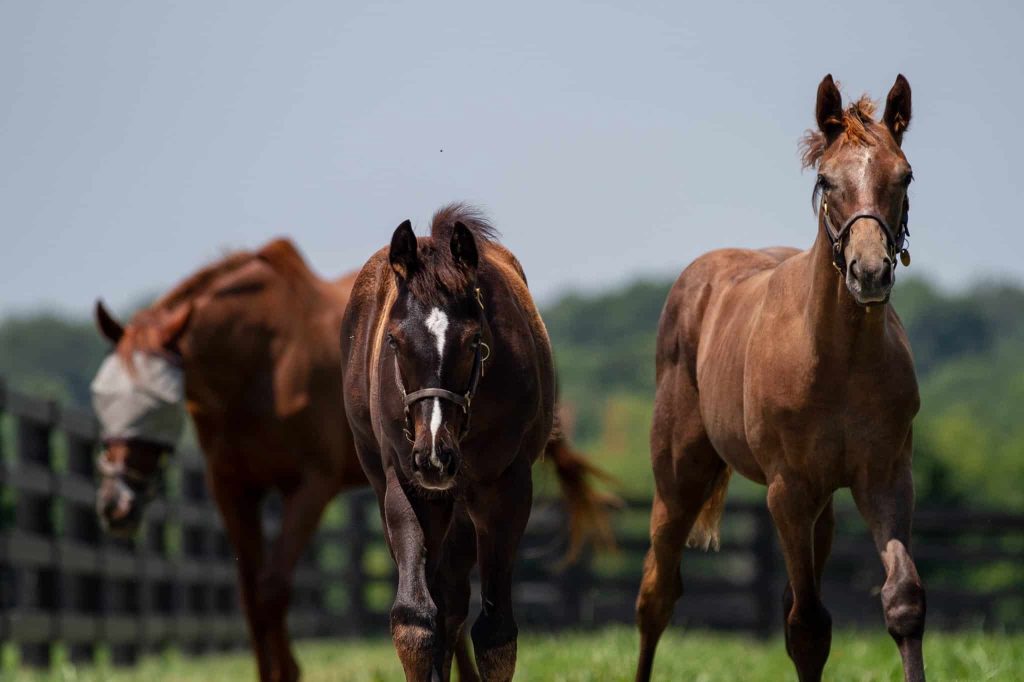 Note: This itinerary is a suggestion only and is based on a sample of what tours may be available in April and May 2022. Each Horse Country tour requires that guests be ticketed in advance. Tickets are available for purchase at www.visithorsecountry.com or by calling 859-963-1004. Though this info has been researched & is being shared in good faith, tour availability is subject to change.