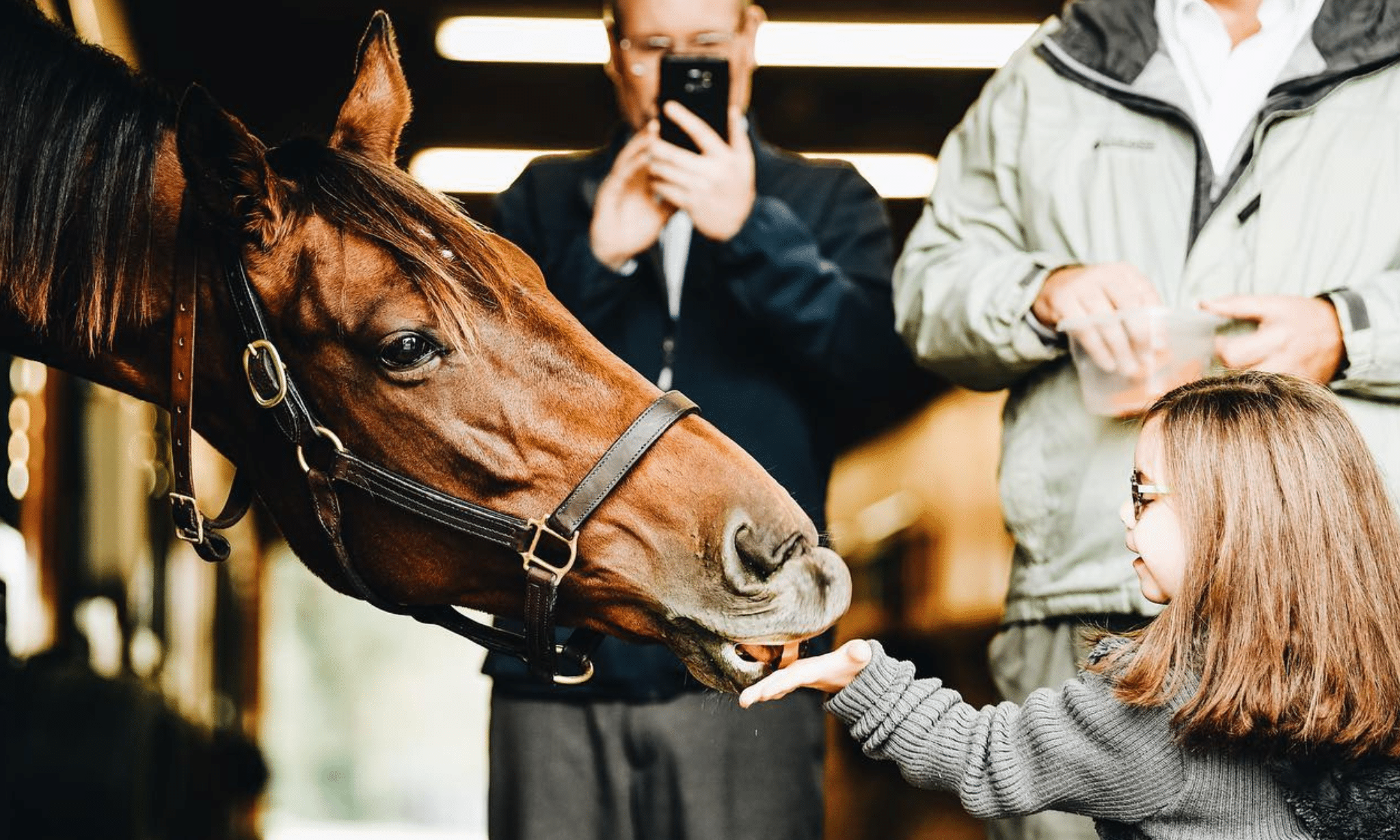 13 Jul

Celebrate BreyerFest in Horse Country

We're so excited to be joining the BreyerFest celebration this weekend at the Kentucky Horse Park! Be sure to stop by our booth with Amplify Horse Racing in Celebration Park, where we will be talking about all things horses and horse racing – plus running some giveaways!

While you're in town, we highly recommend visiting one of our member locations to get a behind the scenes look at the equine industry. Whether you're interested in seeing stallions or a mares and foals, morning training or Thoroughbred aftercare, we have a variety of tour options for every interest level.

Horse Country is even home to (or has a connection with) some of the famed horses who have been honored with Breyer models. You might even see some of these horses when you join one of our tours! Among our favorites are Afleet Alex, American Pharoah, Affirmed, Cozmic One, Harley, Justify, Rachel Alexandra, Tiz the Law and Zenyatta. If you're just a fan of the Thoroughbred breed, you can find those here as well.
Available Tours
Friday
10 a.m. – 11 a.m. – Denali Stud, Paris | Meet mares & foals
10 a.m. – 11:30 a.m. – Jonabell Farm, Lexington | Meet champion stallions
10 a.m. – 11:30 a.m. – Gainsborough Farm, Versailles | Meet mares & foals
10:30 a.m. – 12:30 p.m. – Spy Coast Farm, Lexington | Dive into the world of sport horses
11 a.m. – 12 p.m. – Secretariat Center, Lexington | Learn all about Thoroughbred aftercare
11:30 a.m. – 1 p.m. – Mill Ridge Farm, Lexington | Meet mares, foals and stallions
1 p.m. – 2 p.m. – New Vocations, Lexington | Learn all about Thoroughbred aftercare
2 p.m. – 3:30 p.m. – Taylor Made Farm, Nicholasville | Meet mares, foals and stallions
2:30 p.m. – 4 p.m. – Mill Ridge Farm, Lexington | Meet mares, foals and stallions
2 p.m. – 3 p.m. – Stonestreet Farm, Lexington | Meet mares & foals
Saturday
8:30 a.m. – 9:30 a.m. – Morning Works Tour, Lexington | Watch morning training at Keeneland
9 a.m. – 10 a.m. – Morning Works Tour, Lexington | Watch morning training at Keeneland
10 a.m. – 11:30 a.m. – Gainsborough Farm, Versailles | Meet mares & foals
10:30 a.m. – 12:30 p.m. – Spy Coast Farm, Lexington | Dive into the world of sport horses
11 a.m. – 12:30 p.m. – Taylor Made Farm, Nicholasville | Meet mares, foals and stallions
11:30 a.m. – 1 p.m. – Mill Ridge Farm, Lexington | Meet mares, foals and stallions
1:30 p.m. – 2:30 p.m. – Kentucky Equine Adoption Center, Nicholasville | Kentucky's only all-breed adoption center
2 p.m. – 3:30 p.m. – Gainsborough Farm, Versailles | Meet mares & foals
2:30 p.m. – 4 p.m. – Mill Ridge Farm, Lexington | Meet mares, foals and stallions
2:30 p.m. – 3:30 p.m. – Stonestreet Farm, Lexington | Meet mares & foals
Sunday
10 a.m. – 11:30 a.m. – Jonabell Farm, Lexington | Meet champion stallions
10 a.m. – 11:30 a.m. – Gainsborough Farm, Versailles | Meet mares & foals
2 p.m. – 3:30 p.m. – Gainsborough Farm, Versailles | Meet mares & foals