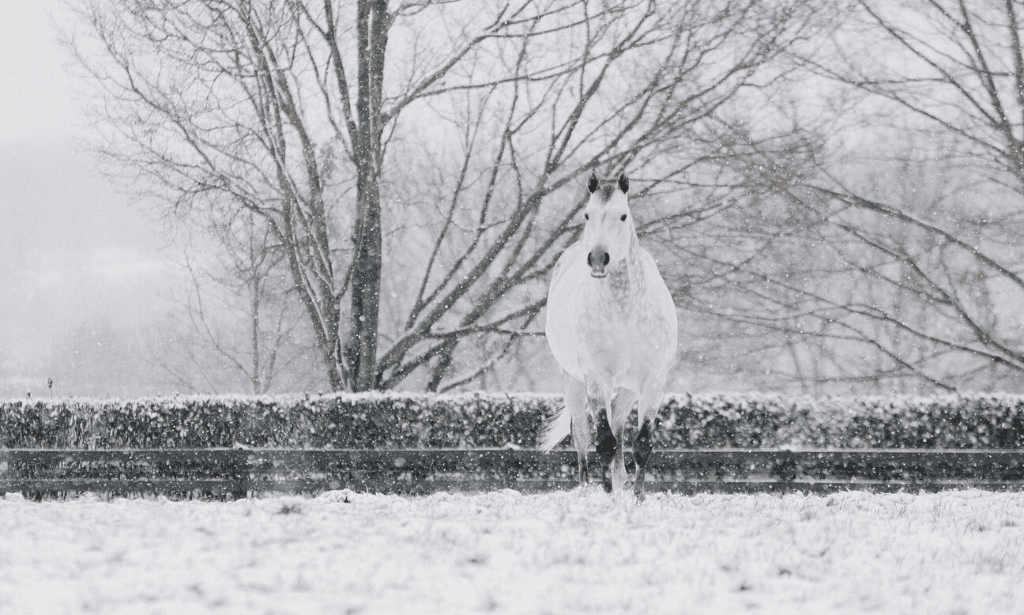 07 Dec

Winter Guide to Horse Country

Winter is upon us here in Central Kentucky and there are so many things to do and see in the Bluegrass! From holiday themed treats to Christmas lights, to tours of horse farms and distilleries, we compiled some of our favorite winter activities below.

First things first – get out of the house and go on a Horse Country Tour!

While winter in Kentucky requires a warm jacket, there's little else you need to enjoy the holiday season with Horse Country. Bundle up and enjoy the sights of a horse farm tour, including some of our nursery farms, aftercare facilities and stallion stations. If you're looking to stay indoors, Hallway Feeds and Hagyard Equine Medical Institute are offering tours that give a behind-the- scenes peek into their respective world-class operations in equine care.

Whether you're looking to get the kids out of the house this winter break or are looking to show off Kentucky to your visiting in-laws this holiday season, Horse Country has you covered. See below for some recommended itineraries:
Kid-Friendly
– Tour the Secretariat Center or Spy Coast Farm, and then visit the Kentucky Horse Park, ending with Southern Lights. Click here for the day trip itinerary.
– Tour Godolphin's Gainsborough Farm and then visit Downtown Midway for shopping and a bite to eat. Click here for the day trip itinerary. 
– Tour Mill Ridge Farm, and then head to the Summit for holiday shopping or gift card using! Click here for the day trip itinerary.
– Stay cozy indoors with a tour of Hallway Feeds, then head down the road to shop and eat at Greyline Station. Click here for the day trip itinerary.
– Learn about the life of a Thoroughbred before, during and after their racing career with a tour of Keeneland Racecourse, and then a tour of a nursery farm, either Mill Ridge Farm or Gainsborough Farm. Click here for the day trip itinerary. 
– Learn about the life of a Thoroughbred, both on the track and off of the track, when you pair a tour of Keeneland with a visit to New Vocations or the Secretariat Center. Click here for the day trip itinerary.
Holidays with the In-Laws
---
While you're in town, be sure to check out some of our other favorite things to do during the winter months in Central Kentucky.
Go Ice Skating in Downtown Lexington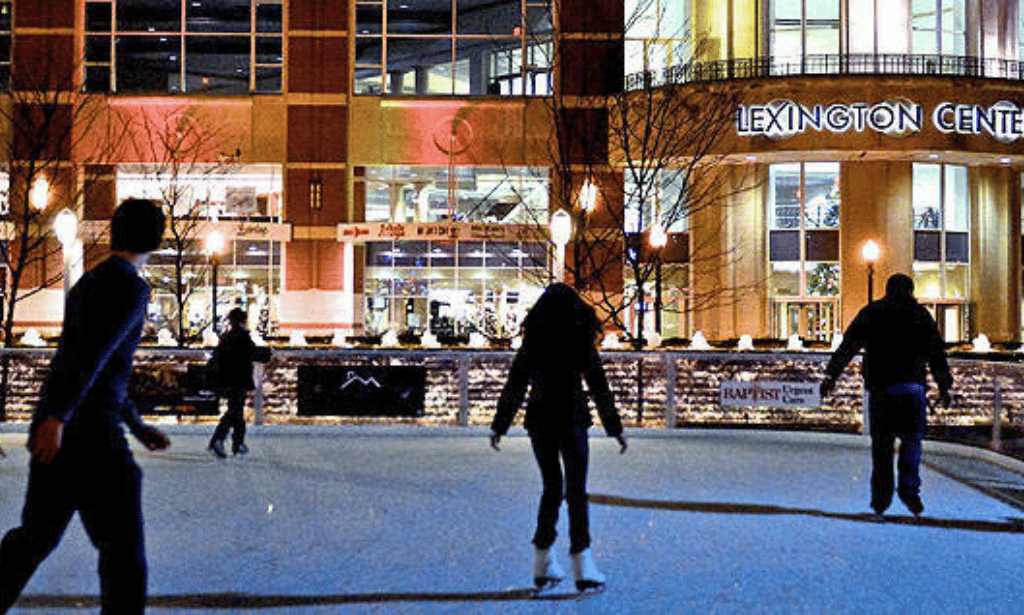 Triangle Park in Downtown Lexington becomes a winter wonderland each year, with an ice skating ring and a beautifully decorated Christmas tree. Rent a pair of skates by the hour and enjoy ice skating in the heart of Lexington, then be sure to head to the distillery district for some Goodfella's pizza and Crank and Boom ice cream for some grub after your time at the rink.
View hours and more information regarding the Rink at Triangle Park here. 
Experience Southern Lights at the Kentucky Horse Park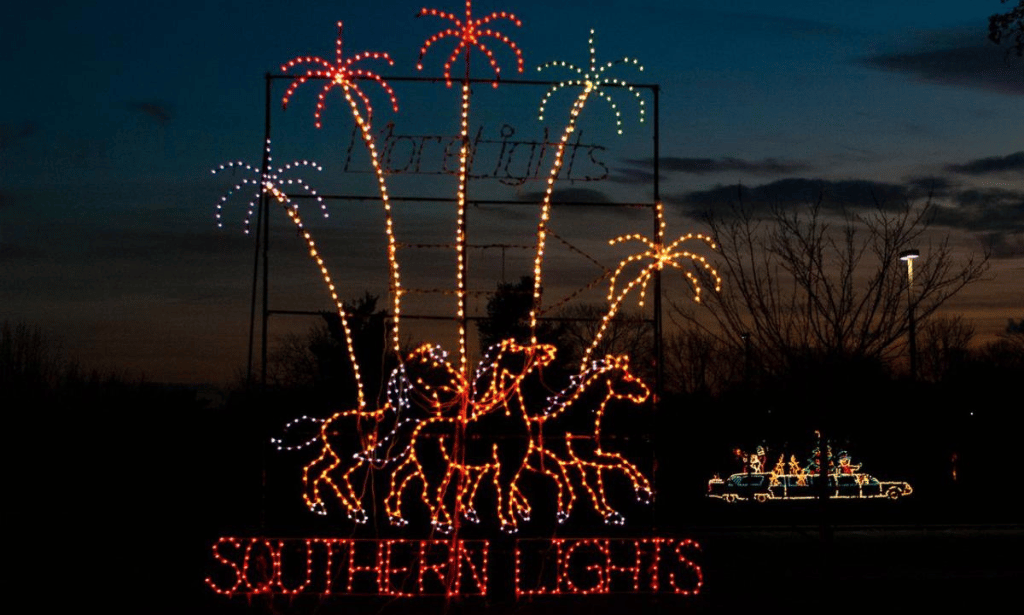 This time of year, the Kentucky Horse Park is not just home to equine attractions. Southern Lights is a three mile driving tour of spectacular lights, along with a Holiday Village where guests can venture through a petting zoo, ride a mini train, meet with Santa, shop at the Kentucky Horse Park gift shop and more. Be on the lookout for light displays celebrating Kentucky's equine heritage!
Learn more and purchase tickets to Southern Lights at the Kentucky Horse Park here.
Enjoy Delicious Holiday Treats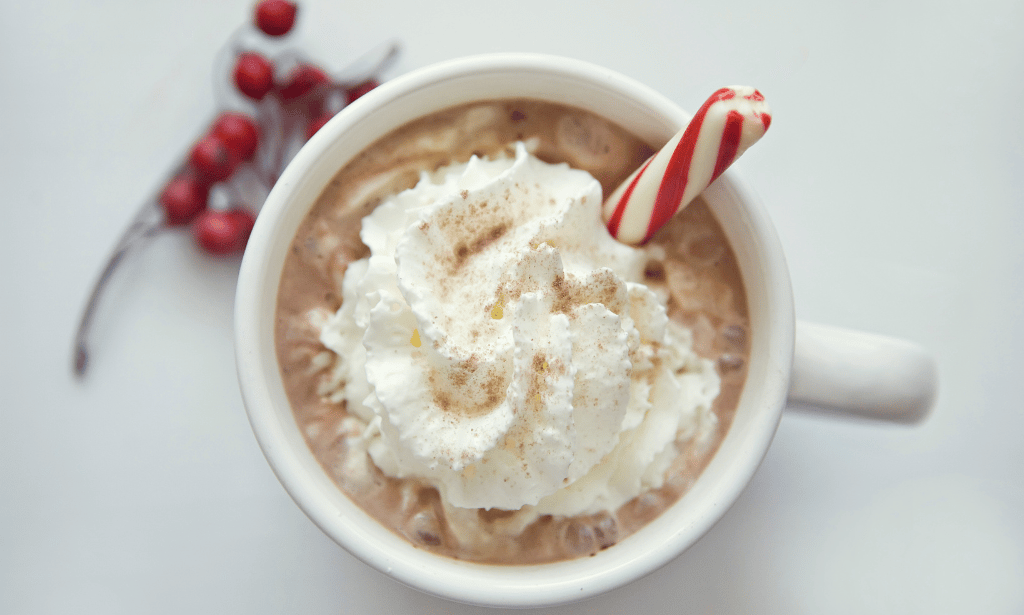 Lexington's local food scene is great year-round, but during the holiday season our local restaurants, bakeries and coffee shops really step it up a notch. Some of our favorite bakeries and coffee shops include Futile Bakery (the cinnamon rolls are to die for!), Leestown Coffee House (holiday drinks include a gingerbread latte & more) and the Amsden Coffee Club in Versailles (holiday shopping + coffee, does it get much better?).
Warm up with a Bourbon Tour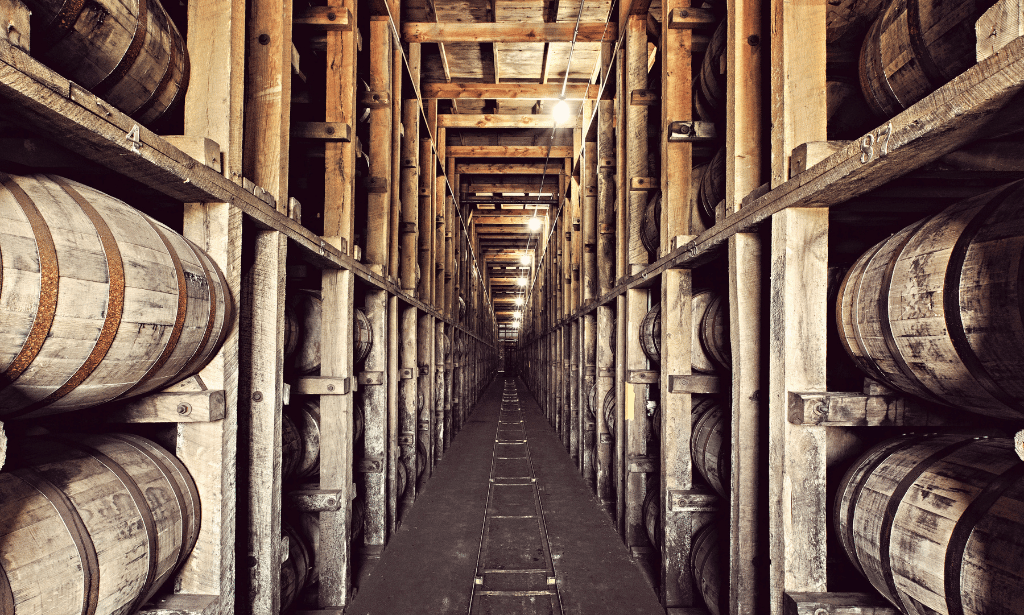 After you spend some time outdoors on a horse farm tour, warm up inside on a distillery tour! Our friends at the Kentucky Bourbon Trail have tours available all winter at a variety of distilleries in Central Kentucky. Some of our nearby favorites include Four Roses Distillery (located just off of the Bluegrass Parkway in Lawrenceburg), Castle & Key Distillery (located just outside of Versailles in Frankfort), and Lexington Brewing Co., Barrel House Distilling Co., James E. Pepper Distillery and  Bluegrass Distillers, all located in Lexington. Learn more and book a distillery tour through the Kentucky Bourbon Trail website.
---
About Horse Country, Inc.
Based in Lexington, Ky, Horse Country is a not-for-profit membership organization that offers fans a behind-the-scenes look at the equine industry through tours of member farms, veterinary clinics and other equine attractions in Kentucky. Check out Horse Country on social media: Instagram @visithorsecountry Facebook @visithorsecountry and Twitter @kyhorsecountry. For more information: www.visithorsecountry.com.