24 Apr

Where are they now: OTTB edition!

Catching up with former racehorses in their current careers

If you're going on a Horse Country tour, odds are that you'll see a future champion or parent of one of those champions. But did you know those championships may not be earned on the racetrack?


It isn't rare to see Thoroughbreds in the horse show ring or serving their community as a police horse (you can read more about those careers here). Many successful former racehorses have had outstanding second careers as well, and even those who didn't take to life on the track have found their calling in other disciplines. There are the well known Hall of Famers, like Idle Dice, Keen, Jet Run, and Touch of Class, but let us introduce you to a few off-track Thoroughbreds who are currently active in second careers:

---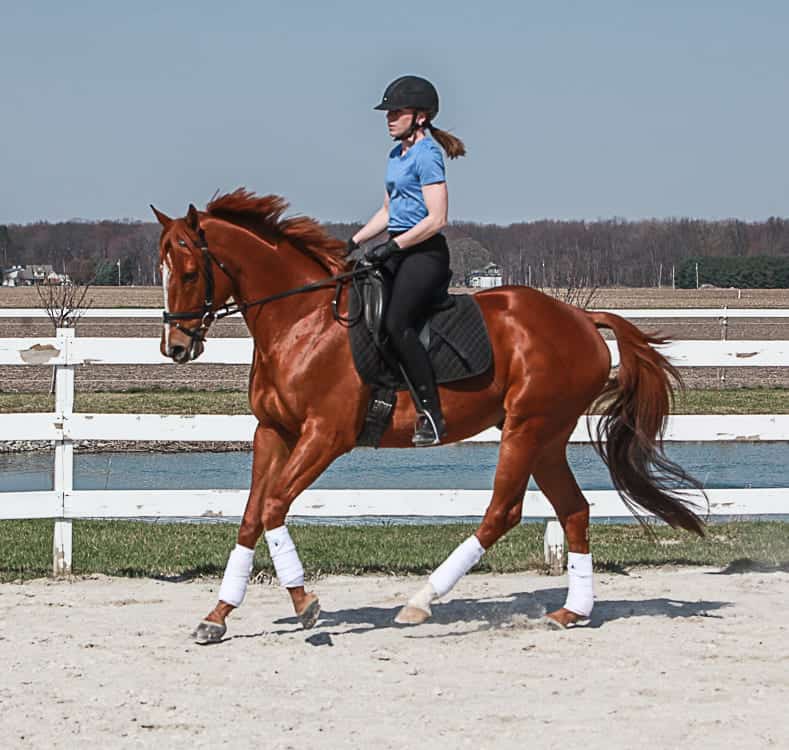 Sam P. – Running in one of the best crops of 3-year-olds this century, Sam P. held his own on the Triple Crown trail when finishing on the board in multiple Kentucky Derby preps to earn his spot in the 2007 Kentucky Derby. While he finished ninth in the Run for the Roses, won by Darley resident Street Sense (who you can visit when going on a tour of Jonabell), he proved to be a good racehorse until his retirement in 2010, when he went to New Vocations Racehorse Adoption. He was adopted by Laura Vorwerk, and the pair has turned into a successful dressage team.

---
Blackfoot Mystery – Bred to be a star on the track, Blackfoot Mystery had other plans. He showed after three starts that racing wasn't for him, so trainer Jesus Mendoza quickly decided to listen to the gelding and contacted Thoroughbred Rehab Center president and CEO Leigh Gray. The gelding made his way into eventing where he eventually caught the eye of Olympian Boyd Martin when Martin was giving lessons to the gelding's rider. Martin ended up buying Blackfoot Mystery and they competed at some of the biggest events in the world, including the Kentucky Three-Day Event at the Kentucky Horse Park and the 2016 Summer Olympics where they individually finished 16th.

---
Icabad Crane – Icabad Crane has been the total package for both his racing and show connections. Third in the 2008 Preakness Stakes when trained by aftercare supporter Graham Motion, Motion and Olympic eventer Phillip Dutton teamed up to make Icabad Crane an eventer with the gelding winning the "America's Most Wanted Thoroughbred" award at the first Retired Racehorse Project's Thoroughbred Makeover. Dutton's daughter Olivia took over the mount from her father in 2017 with the pair competing in advanced levels of eventing. The Dutton/Motion partnership has also seen Dutton train former Motion trainees such as grade 1 winner Ring Weekend, former Michael Phelps-owned Water Cube, and FEI-level eventer Sea of Clouds.

---
Mister Marti Gras – For many, earning a more than $1 million in only a few short years would be reason enough to retire and slow down. Mister Marti Gras made it clear that life wasn't for him. Winning multiple graded stakes in his eight-year racing career, Mister Marti Gras wasn't about to let the opportunity to be successful at a second career pass him by, and he transitioned to eventing after finding his new owner Mandy Alexander. The gelding's first big post-racing appearance came at the Kentucky Horse Park in Lexington in the fall of 2017 when he competed in the Thoroughbred Makeover, where much like his racing career, he proved to be successful when finishing second in the field hunter division.

---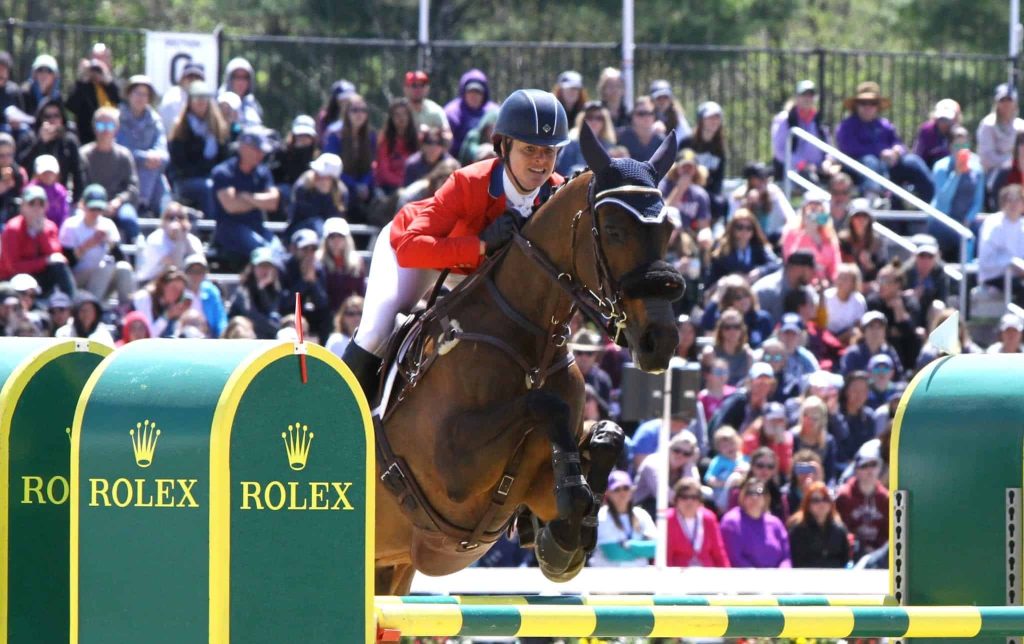 Smart Gorky – One of the most popular eventers in the world Smart Gorky – or Donner, as he's known to his eventing fans – is also one of the most accomplished U.S. eventers currently competing. Donner never had any desire to race, with his best finish coming 10 lengths behind the winner, but that hasn't been the case in his second career. He has competed in 36 FEI events (the top levels of eventing) and represented the U.S. multiple times with a gold medal earned at the 2011 Pan-American Games in Guadalajara, Mexico. Ridden by Lynn Symansky, the pair celebrated their 10 year anniversary together in 2018.

---
Raja's Best Dancer – Raja's Best Dancer isn't a name you'll recognize from the track, only winning twice races and earning a little over $7,000 in his racing career. However, if you've attended a Super Bowl or visited an event with a police presence in Sarasota County, Florida, you've probably seen him. Renamed SSO Valor, he's currently a police horse on the Sarasota County Sheriff's Office's force. This trusty steed has served for 15 years and was named The Jockey Club Thoroughbred Incentive Program (T.I.P.)'s non-competition Thoroughbred of the Year Award winner in 2017. He still proudly serves on the unit and has crowd control at the Super Bowl among the many duties on his résumé.

---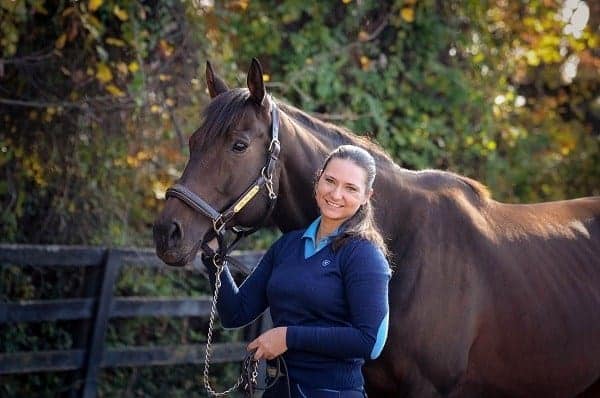 Xin Xu Lin – If you're going on a Horse Country tour of Maker's Mark Secretariat Center, you're visiting the former home of Brazilian Horse of the Year Xin Xu Lin. Xin Xu Lin was quite the world traveler after winning multiple top-level events in his home country. He won a group 1 race in Argentina and then shipped to Dubai to run before making his way to the United States. He was retired to the Secretariat Center after two off-the-board finishes in the U.S. and was adopted by Kasia Jaskowska. In his second career, Xin Xu Lin is a show jumping and dressage mount for Jaskowska in Maryland.

Maker's Mark Secretariat Center and New Vocations are Thoroughbred Aftercare Alliance-accredited organizations. Learn more about TAA and its accreditation at ThoroughbredAftercare.org.