09 Feb

Valentine's Weekend Itinerary
Valentine's Weekend Itinerary
No matter who you are spending this season of love with, we've put together a few itineraries to enjoy time with your favorites here! From romantic dinners to equine kissing booths, to an afternoon tea and horse farm tours, there's a variety of ways to celebrate Valentine's Day here in Horse Country.
FRIDAY, FEBRUARY 10, 2023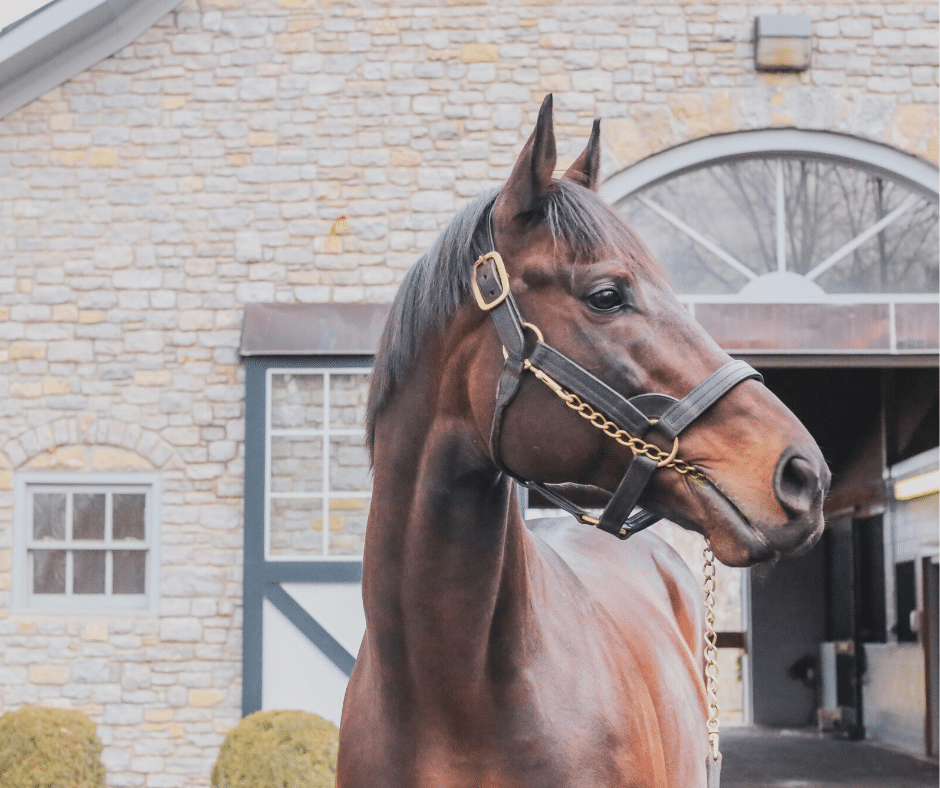 Hallway Feeds Tour | 10:30am-11:30am
Start your morning with a tour of the place that fuels all the top horse athletes. Even pick up some treats to give to your horse or dog at home for Valentine's Day that they supply in their shop!
Spark Community Café | Brunch
On your way to Coolmore, stop by Spark Community Café for Brunch. Right in the heart of downtown Versailles, they are a perfect place to enjoy a good bite made with lots of love!
Coolmore at Ashford Stud Tour | 2:30pm-3:30pm
Top stallions that produce champions, gorgeous barns, and the home of two Triple Crown winners. A once in a lifetime experience!
SATURDAY, FEBRUARY 11, 2023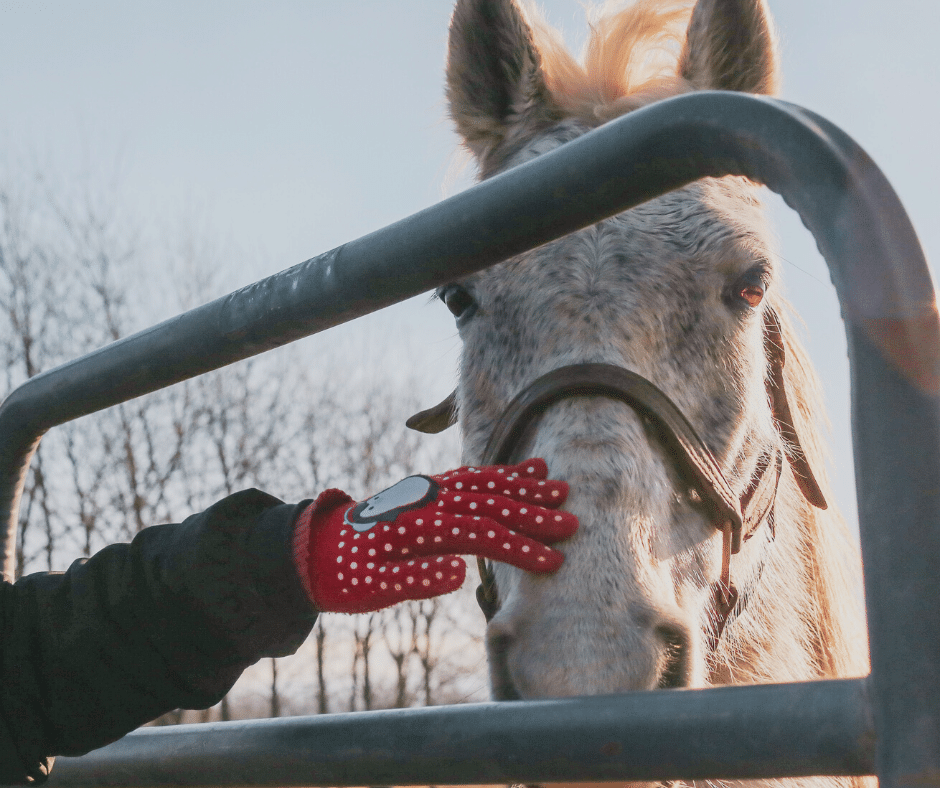 Before a full day of tours and love, we suggest stopping by A Cup of Commonwealth for a delicious cup of coffee and a pastry!
Jonabell Stallion Walking Tour | 10:00am-11:30am
Come see the most handsome studs leading up to Valentine's Day! This gorgeous farm is home to some of Kentucky's top stallions such as Essential Quality, Medaglia D'Oro, and Frosted. Along with the horses, you'll learn about the history and accomplishments of racing and breeding giant Godolphin, and visit their incredible trophy room.
Mill Ridge Farm Tour | 12:00pm-1:30pm
The mares and foals need some love leading up to Valentine's Day as well! Come feed and pet the residents of Mill Ridge Farm. On this tour, you will get to drive around the stunning acreage and meet the mothers and foals, yearlings, and stallions.
Gallop-tine's Day Fundraiser at the Kentucky Equine Adoption Center | 1:00pm-3:00pm
Spend an afternoon with some horses looking for love! The Kentucky Equine Adoption Center is hosting a loveable afternoon filled with horse kisses, hot chocolate, and cupid's arrows.
Chenault Vineyards Presents Valentine's Day Dinner | 6:30pm-9:30pm
Finish the night with love in the air at a scenic vineyard. Chenault Vineyards is hosting a romantic evening accompanied by a four course dinner and live music by Carrie & Taylor. The dinner includes delectable treats such as baked brie, a traditional French dish Coq au Vin served with artisan bread and whipped garlic potatoes, and chocolate fondue.
SUNDAY, FEBRUARY 12, 2023 : Galentine's Day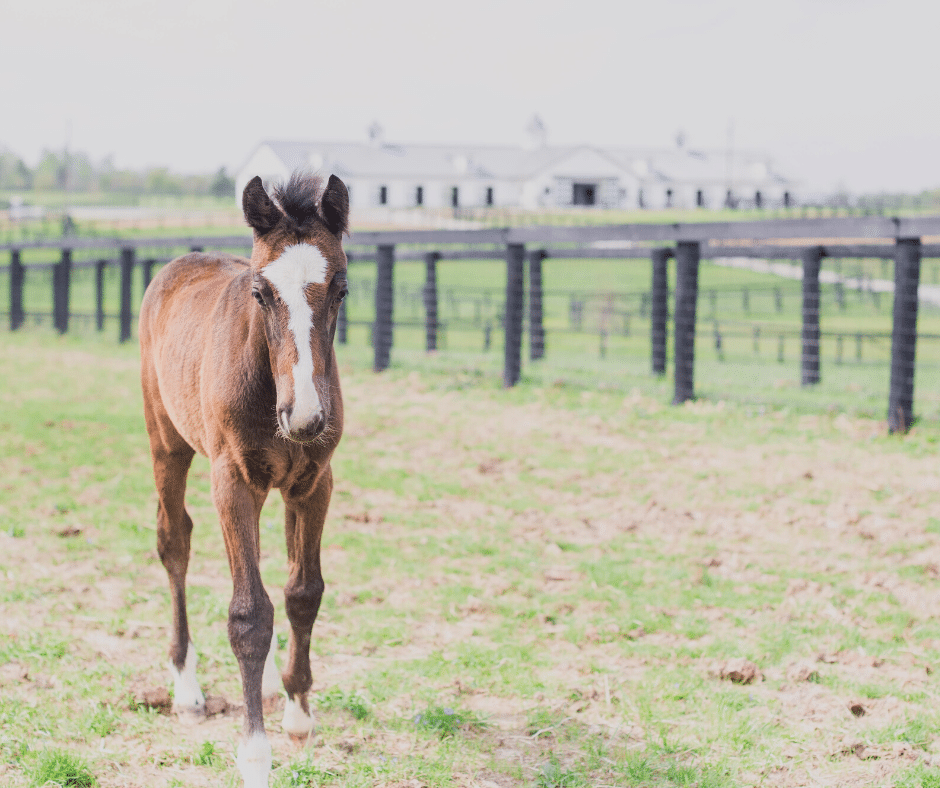 Windy Corner Market for breakfast? … we think that is a great idea! It is right down the street from Spy Coast in Bryan Station. They only serve breakfast on Sundays, so you're in for a treat
Spy Coast Grand Tour | 10:30am-12:30pm
A stunning facility filled with love for the animal and sport. Take a tour of a sport horse breeding farm based out of America, which believe it or not is rare. The racehorses are amazing, but wait until you see these top showjumpers!
Galentine's Day at the Amsden | 12:00pm-4:00pm
After a morning full of tours, it is time to celebrate the ladies for Galentine's Day at the Amsden! Get some coffee, hang out with your girlfriends, and join in some of the fun activities. In years past, they have had makeup stations, photobooths, mini spa treatments, and delicious, themed drinks.
Gallop-tine's Tea at Chestnut Hall | 2:00pm-4:00pm
Bring your Galentine or Valentine to Chestnut Hall. Upon arrival, guests will toast the TRF herd before enjoying herbal teas and delicious treats that include scones, tiny sandwiches, savories, and pretty treats! Tours of the historic house and farm are available after the tea.
Dine at Castle Farm in the Kentucky Castle | 7:00pm-9:00pm
Talk about feeling like royalty before Valentine's Day, take in the historic and gorgeous views of the Kentucky Castle for dinner. If you want to spend the night there, they have amazing rooms and cabins available. Even luxury glamping with chocolate covered strawberries, champagne, and rose petals. Talk about romance!
MONDAY, FEBRUARY 13, 2023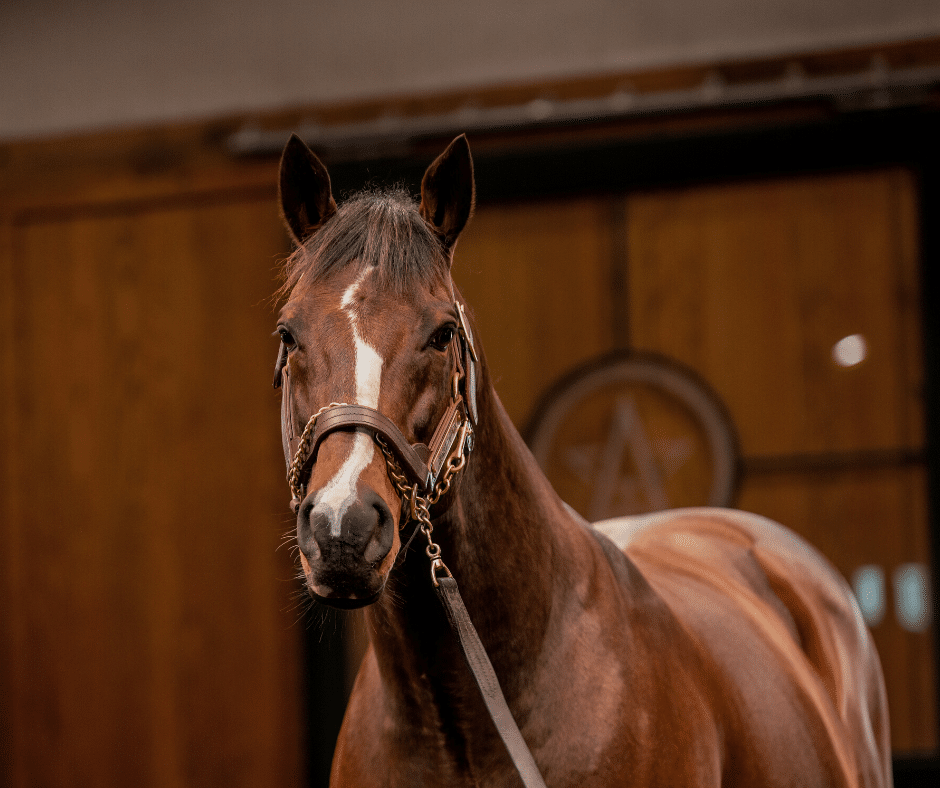 Doodle's | Breakfast
My mouth is watering just looking at pictures of the food from Doodles. Believe it or not, the food is even better than the pictures. Sit down and enjoy breakfast options like beignets, omelets, and oatmeal brulee.
WinStar Stallion Complex Tour | 11:30 am – 12:30pm
Tiz Now is the time to visit WinStar and see the award winning stallions at a state of the art facility. As you are gearing up for Valentine's Day, let these studs amaze you with their unique personalities and incredible track winnings.
Wallace Station | 12:45pm – 1:45pm
This diner gained recognition from being on Diners, Drive-in, and Dives, but we believe their fame came from all of the horse farm tour guides saying this is their favorite place to eat when asked for recommendations! Enjoy a burger, some fries and a crisp Ale8 in the heart of Horse Country after your tour at WinStar Farm.
TUESDAY, FEBRUARY 14, 2023 : Valentine's Day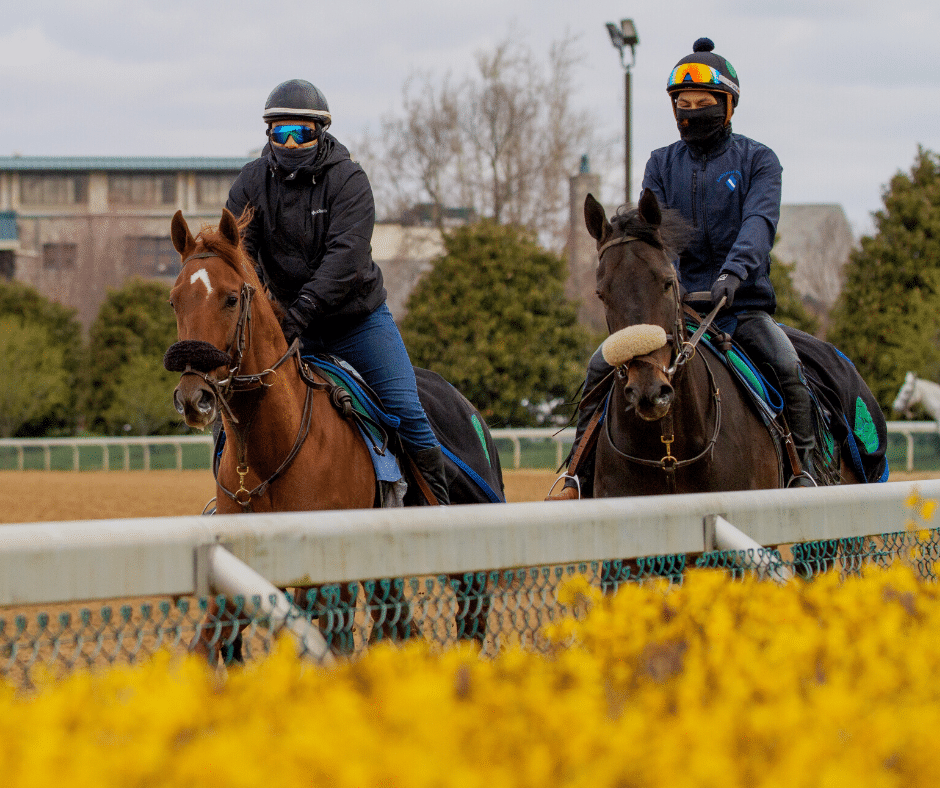 Keeneland Morning Works Tour | 8:30am – 9:30am
Want to watch the sunrise with your partner and then come to Keeneland to witness racehorses in training. A perfect way to start the day with your loved one!
Callie's Homestyle Restaurant | Brunch
Whether you are feeling like having breakfast or lunch, Callie's is the place to go! In downtown Versailles, enjoy homestyle meals before heading to your next tour.
Lane's End Stallion Complex Tour | 12:30pm – 1:30pm
Flightline captured a lot of hearts in the past year, so be sure to come see him and the rest of the amazing stallion roster and learn about Lane's End and their incredible accomplishments.
Pasta Garage Valentine's Day Dinner | Reservations at 5:30pm, 7:00pm, 8:30pm
Who wants pasta on Valentine's Day? Because I sure do! And if not, Pasta Garage does offer other delicious entrees! You and your loved one will leave feeling happy and stuffed! Their menu items are making me fall in love: heart shaped ravioli, whipped ricotta served on a warm baguette, limoncello tart, just to name a few.
Valentine's Day Paint and Sip at Greyline Station | 7:00pm-10:00pm
Looking for a soothing night with painting, music, and hors d'oeuvres? Greyline station is the perfect place to spend a romantic evening in Downtown Lexington.