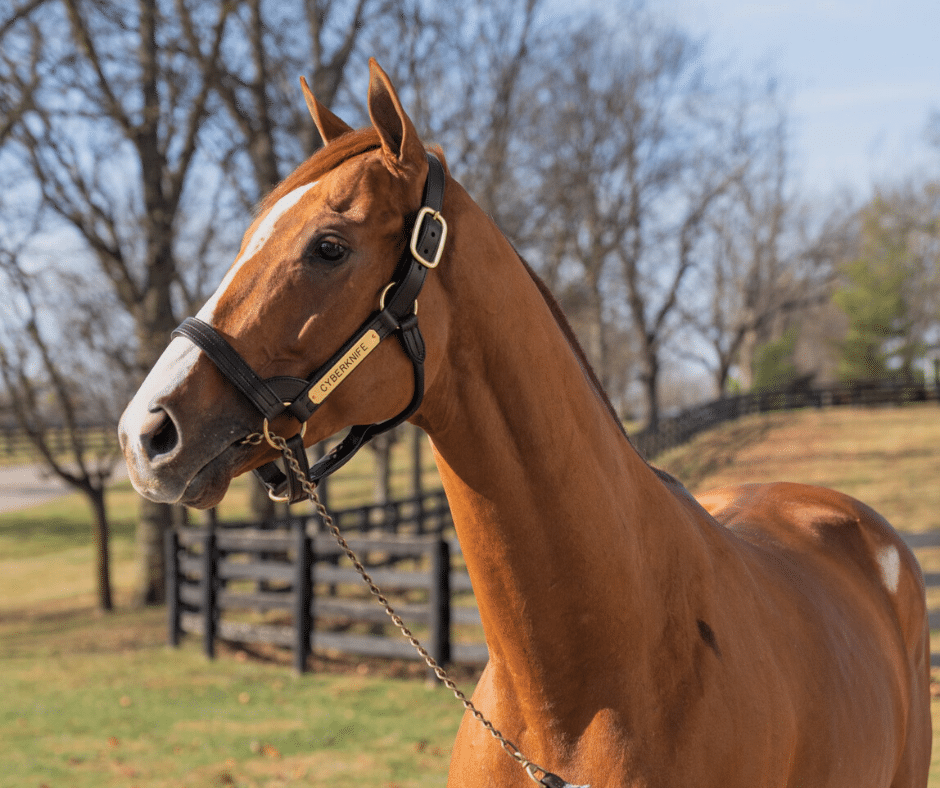 31 Mar

The Road to the Kentucky Derby

The Kentucky Derby is the race that puts Kentucky on the map each year on the First Saturday in May. Twenty Thoroughbred race horses will line up in the early evening at Churchill Downs in Louisville on May 6, 2023 for a shot at being in the history books.

This is the race that nearly every participant in the Thoroughbred industry has on their bucket list, and only a select few each year get to experience the thrill of being connected to the victorious horse. Horse Country members have been involved in a number of Kentucky Derby contenders – and winners! – as breeders, owners, caretakers and the providers of veterinary care and feed for these superstars.

No matter what your involvement in the equine industry is, the Kentucky Derby is an experience unlike any other. As the 149th edition of the race nears, let's take a look at the current leaderboard and upcoming prep races.
---
The Road to the Derby
The field for the Kentucky Derby is selected based on a points system, and the top 20 horses will be able to enter the race. The Road to the Kentucky Derby is a selection of the top races for two and three year old horses that culminates in the Derby itself, with each race providing a certain number of points to the top finishers. As the races get closer to the Derby, the point values increase and so do the stakes. Towards the end of March and early April, the final major prep races take place and the field starts to shape up.
The nearest upcoming Road to the Derby prep races.
G1 Curlin Florida Derby
Racetrack: Gulfstream Park
Distance: 1 ⅛ miles on the dirt
Post Time: 6:40 p.m. ET
G1 Arkansas Derby
Racetrack: Oaklawn Park
Distance: 1 ⅛ miles on the dirt
Post Time: TBD
Points Awarded: 100 – 40 – 30 – 20 – 10
Where to Watch
The Florida Derby will be broadcast live on CNBC and Peacock, and has a scheduled post time of 6:40 p.m. ET. The Arkansas Derby will be broadcast on FS2 as a part of the America's Day at the Races broadcast.
The Contenders
The Road to the Derby brings together the best three year old Thoroughbred racehorses in the world, with the top 20 running in the Kentucky Derby on the First Saturday in May.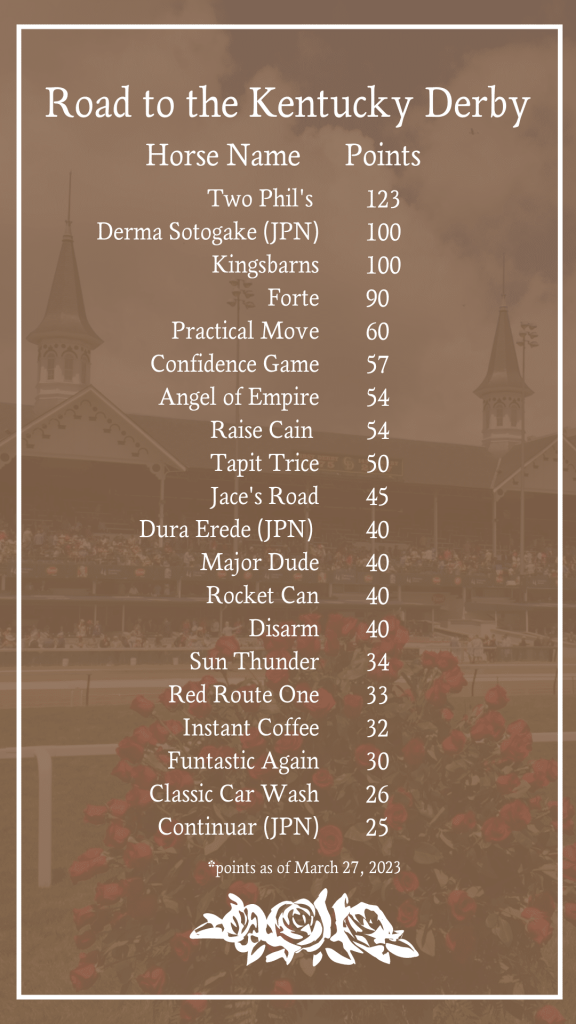 ---
About Horse Country, Inc.
Based in Lexington, Ky, Horse Country is a not-for-profit membership organization that offers fans a behind-the-scenes look at the equine industry through tours of member farms, veterinary clinics and other equine attractions in Kentucky. Check out Horse Country on social media: Instagram @visithorsecountry Facebook @visithorsecountry and Twitter @kyhorsecountry. For more information: www.visithorsecountry.com.