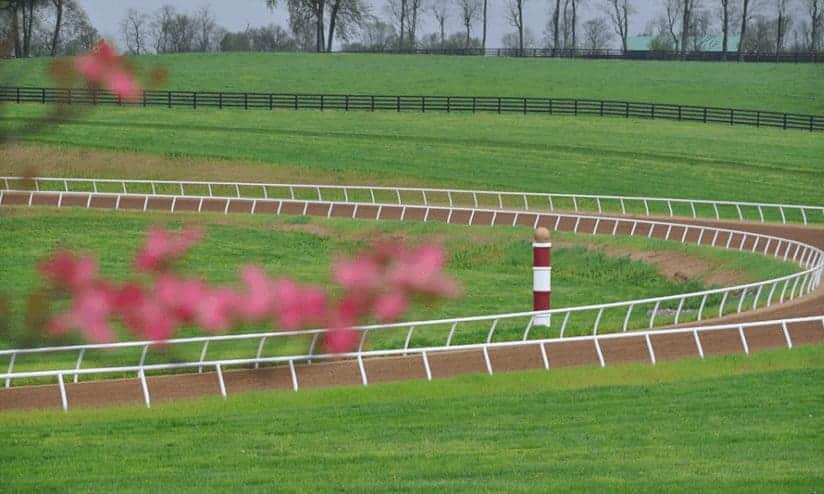 17 Mar

The Road to the Derby

[vc_row css_animation="" row_type="row" use_row_as_full_screen_section="no" type="full_width" angled_section="no" text_align="left" background_image_as_pattern="without_pattern"][vc_column][vc_column_text]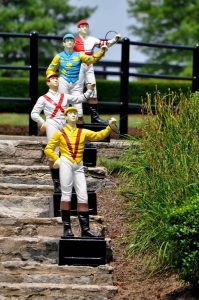 The Rebel Stakes is a key marker on the road to the Kentucky Derby with a total of 85 Derby qualifying points allotted to the top four finishers. American Pharoah won The Rebel and went on to be our Triple Crown Champion in 2015! The St. Patrick's Day race features 11 Kentucky Derby hopefuls with the majority having at least one connection to Horse Country!
Title Ready's sire is More Than Ready who stands at WinStar.
Magnum Moon' sire is Malibu Moon who stands at Spendthrift.
Higher Power is owned and was bred by Pin Oak. His sire is Medaglia d'Oro who stands a Godolphin at Jonabell.
Pryor's Sire is Paynter who stands at WinStar. Pryor was also bred by WinStar.
Sporting Chance's sire is Tiznow who stands at WinStar.
Zing Zang's sire is Tapit who stands at Gainesway. Zing Zang was also bred by Gainesway.
Combatant's sire is Scat Daddy who stood at Coolmore at Ashford Stud.
Bode's Maker's sire is Bodemeister who stands at WinStar.
If you are ready to make the most of the 2018 Kentucky Derby, we are here to help. On May 1st, Taylor Made will be hosting a very special edition of their Handicapping 101 session. Join their resident Handicapper, Phillip Shelton, for a fun filled hour of learning the art of handicapping focused completely on betting the 2018 Kentucky Oaks and Derby! Together, you'll dive into Daily Racing Form, learn the lingo, what all those fractions mean, and even (hopefully!) pick a few winners. This is an interactive experience with plenty of time for Q & A and includes a 4-course Kentucky Derby themed meal! When you are ready to take you racing knowledge up a gear, check out this exclusive event!
[/vc_column_text][/vc_column][/vc_row][vc_row css_animation="" row_type="row" use_row_as_full_screen_section="no" type="full_width" angled_section="no" text_align="left" background_image_as_pattern="without_pattern"][vc_column width="1/3″][/vc_column][vc_column width="1/3″]Book Now[/vc_column][vc_column width="1/3″][/vc_column][/vc_row][vc_row css_animation="" row_type="row" use_row_as_full_screen_section="no" type="full_width" angled_section="no" text_align="left" background_image_as_pattern="without_pattern"][vc_column][vc_column_text]If you want the full breakdown of The Rebel Stakes, check out America's Best Racing's Cheat Sheet![/vc_column_text][/vc_column][/vc_row]