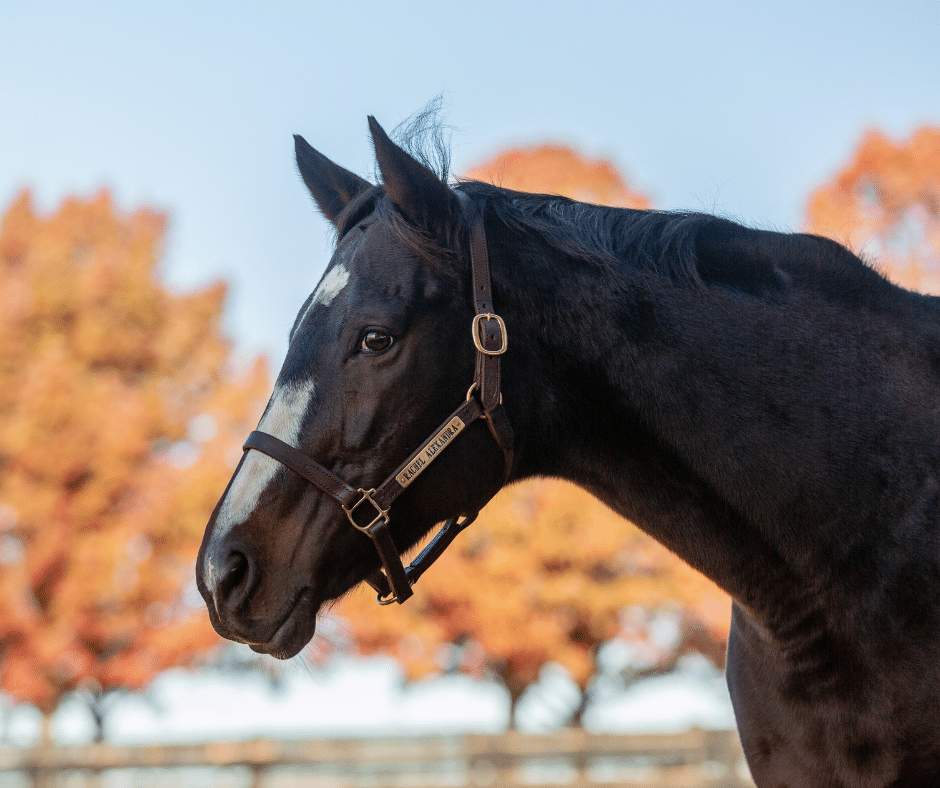 30 May

Celebrating National Adopt a Horse Month

Here in Horse Country, we are proud to partner with non-profit organizations that retrain, rehabilitate and rehome horses who are in need of a new career, whether that career is competitive, as a trail horse or simply a pasture pet. In honor of Adopt a Horse Month, we are featuring these organizations, as well as some of the adoptable horses currently at each location.

If you are passionate about the mission of any of our non-profit members but are not in the position to adopt a horse, there are other ways to support them! Donations and volunteers are always welcome, and we recommend getting in touch with each location directly to find out how to get involved.
Kentucky Equine Adoption Center
The Kentucky Equine Adoption Center is the only all-breed equine rescue in the state of Kentucky. The Adoption Center opened in 2008 to meet a growing need in Central Kentucky to take in equines who were no longer able to be cared for by their owners, regardless of the breed or type. The operation takes in horses, miniature horses, donkeys and mules and provides them with training and rehabilitation that assists in the rehoming process.
Since its inception 14 years ago, over 1,000 horses have been rescued and rehomed by the Kentucky Equine Adoption Center. Along with its main operations, the Adoption Center has a number of programs that educate community members and potential adopters about equine care. The Adoption Center takes in all breeds of equines, and currently has over 35 horses in their care.
Featured Adoptable Horses
Dixieland Daisy (Yonaguska – Hurricane Jazz) – 16 year old Thoroughbred mare
Emmy Lu Slew (Evansville Slew – Ravine) – 13 year old Thoroughbred mare
Why Me (American Freedom – My Wish List) – 4 year old Thoroughbred mare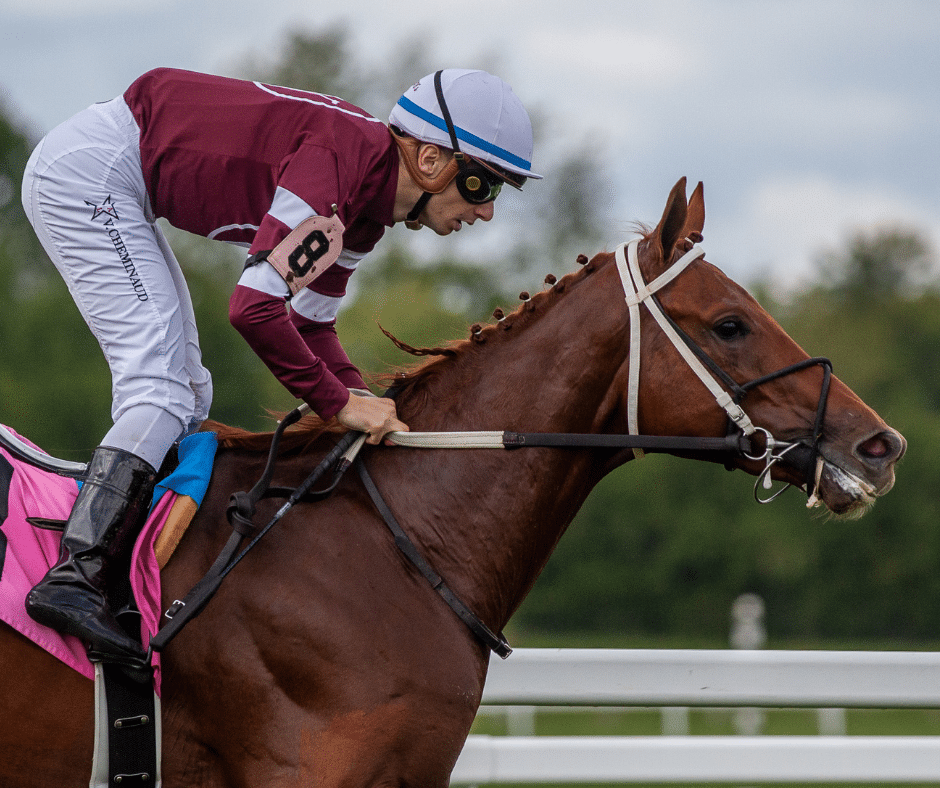 New Vocations Racehorse Adoption
New Vocations began in 1992 and has grown to be the largest retraining program in the United States, with locations in Kentucky, Ohio, Pennsylvania, Louisiana and Florida. The organization provides horses coming off of the track with rehabilitation and training before pairing them up with well-matched adopters around the country.
While New Vocations retrains both Thoroughbreds and Standardbreds, their Lexington base at Mereworth Farm (which offers tours through Horse Country!) is a Thoroughbred-centric location. Since 1992, they have rehomed over 8,000 retired Thoroughbred and Standardbred racehorses.
Featured Adoptable Horses
Hard Choice (Hard Spun – Bode's Choice) – 4 year old Thoroughbred mare
Send the Word (Payner – Duchess of Greeley) – 5 year old Thoroughbred gelding
Thatsnothername (Bob and John – J.B.'s Annie) – 8 year old Thoroughbred mare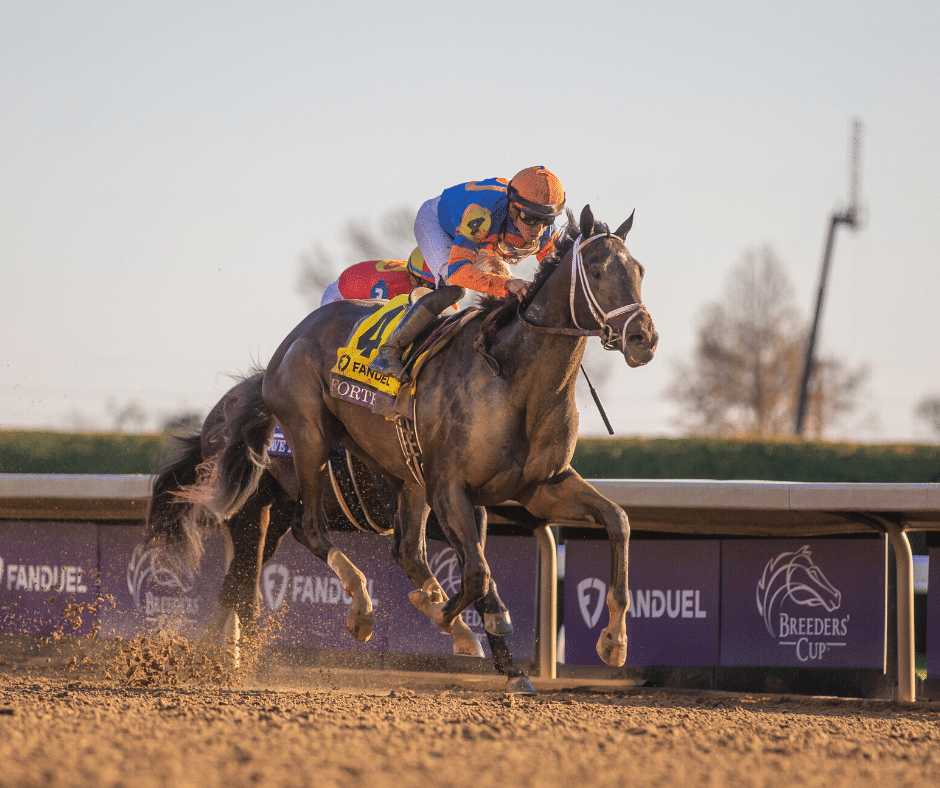 Secretariat Center
Located within the famed Kentucky Horse Park, the Secretariat Center retrains retired Thoroughbred racehorses to provide them with the best skills for a second career as a riding horse. Since 2004, the Secretariat Center has worked to place horses into situations where they can exceed, whether they are with upper level riders, as lesson or therapy horses, serving as mounted police horses, or one of many other careers.
Featured Adoptable Horses
Bane (Tourist – Canary Diamond) – 5 year old Thoroughbred gelding
First Class Dad (Dialed In – Belle Chaussee) – 5 year old Thoroughbred gelding
Good Dreams (Quality Road – Darci's Dream (NZ)) – 4 year old Thoroughbred mare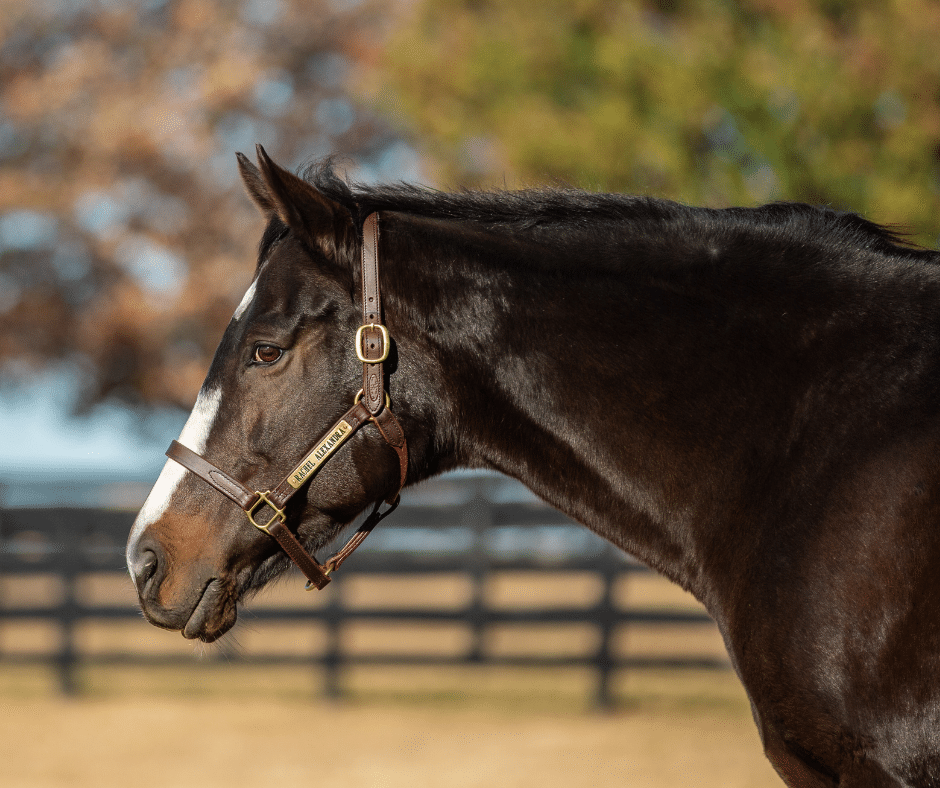 Thoroughbred Retirement Foundation
The Thoroughbred Retirement Foundation (TRF) is a nationwide organization that provides the promise of a lifetime of sanctuary to each horse in their care. The TRF began in 1983 and has grown to be the largest sanctuary of its kind in the world, with 15 locations in 8 states. A majority of horses owned by the organization are not sound enough to go on to second careers, but still enjoy a well-deserved, dignified retirement at one of the many TRF facilities.
The Sanctuary Farm at Chestnut Hall provides a caring retirement to 11 Thoroughbreds, situated at a historic farm home.
Along with providing a quality life for horses at their sanctuary farms, the Thoroughbred Retirement Foundation has adoption opportunities for those who would like to provide a forever home for a horse (or horses!) who are unable to be ridden. If you are interested in providing a lifelong home for one of the horses in the TRF herd, we recommend reaching out by submitting an adoption inquiry here.