29 Apr

Where Are They Now?
Catching up with Kentucky Derby winners Nyquist + Street Sense at Godolphin's Jonabell Farm
Jonabell Farm is one of Godolphin's six Kentucky farms and home of the Darley stallions, making it the site of Godolphin's Horse Country tours. We're catching up today with Brianne Sharp, who in addition to being on the Marketing team at Godolphin, hosts many of the Horse Country experiences & serves as a Horse Country Board Member. Brianne is updating us on 2007 Kentucky Derby winner Street Sense and 2016 Kentucky Derby winner Nyquist, offering a peek into their day-to-day life!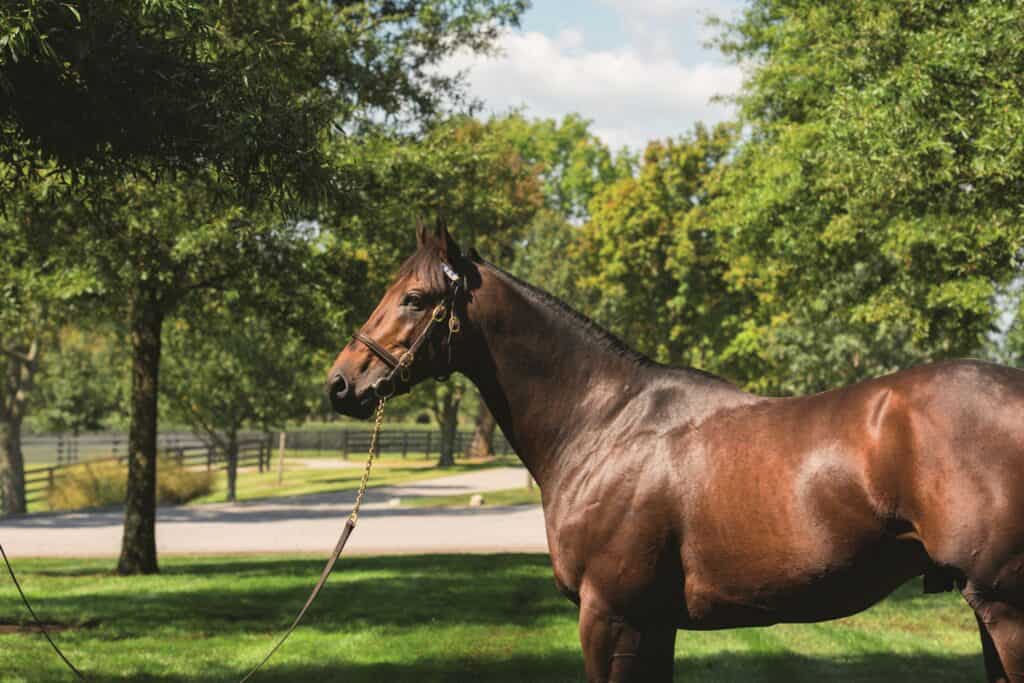 What is a normal daily routine for these guys?
During breeding season, they will have a mare to breed most mornings at 7am. After that, they will go outside to their paddock for about five hours. At noon, their groom will bring them in from the paddock and they will be bathed and groomed before the afternoon breeding session at 1pm. They are available for viewing by potential breeders in the afternoon from 2:30-3pm. Then they are fed their afternoon meal and some of them will lay down and take an afternoon nap after they finish eating. Street Sense loves a good nap! Sometimes they will have a third mare to breed at 6pm at night. They spend the night inside the stallion barn, and we have a night watch person who stays with them all night.

When we aren't in breeding season they keep basically the same daily routine, minus the trips to the breeding shed. We've recently put in an aqua treadmill that the stallions get on daily in the months leading up to breeding season to build up their fitness. Nyquist LOVES the treadmill. They have to put him on it first every day – he doesn't like it if someone else gets to go ahead of him!
We're all snacking a bit more during quarantine. What do these guys eat?
Most of our stallions are fed grain twice a day – at 5am and 3:30pm. They have as much hay as they want in their stall and obviously grass in their paddock. And lots of carrots – we go through about 75 pounds of carrots per week in the stallion barn!
Do either of them have particular personality quirks that are notable/funny?
Nyquist notices everything. If there's something new or something out of place from where it usually is, he wants to go investigate it.
Street Sense has a funny way of asking for carrots – he'll lift his front leg. If you don't give him a carrot right away he'll try the other leg and keep going back and forth. They are both very smart!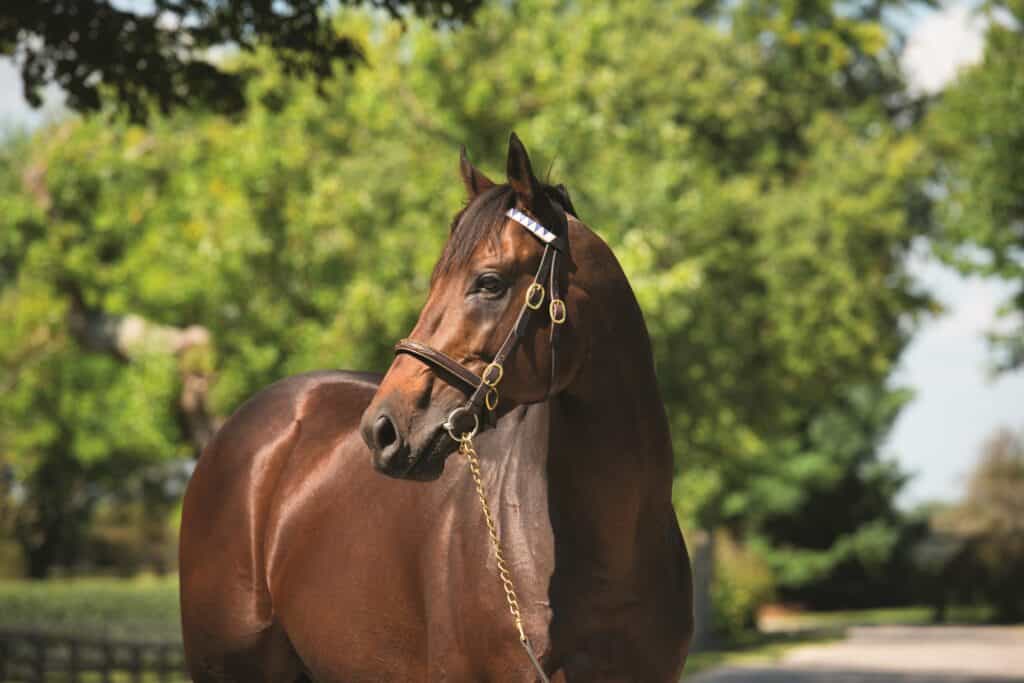 Can you share any memories of the 2016 Kentucky Derby, when Nyquist won?
We had been watching Nyquist train at Keeneland in the weeks leading up to the Derby so the anticipation was high. There was obviously a lot of buzz around him since he was the favorite. I watched the race on TV with a bunch of friends and I just remember screaming my head off. It was awesome. He was the first two-year-old champion since Seattle Slew to stay undefeated through the Kentucky Derby – what a superstar.
How do these superstars handle the fans on Horse Country tours?
Both of them seem to enjoy the tours. They usually come to the gate or the front of the stall to say hello to the visitors. I definitely think they like the attention.
Street Sense's progeny have had some success. Can you share about any particular offspring that have been fun to watch?
Street Sense has had a number of top class horses, but certainly my two favorites would be his two G1 winners for Godolphin – Wedding Toast and Maxfield. Wedding Toast's win in the G1 Ogden Phipps at Belmont in 2015 was my first ever trip to the winner's circle in a G1 race, so that will always be a special memory. And of course Maxfield winning the G1 Breeders' Futurity last fall at Keeneland was so much fun to share with the whole team. Hopefully he will be in the gate for the Kentucky Derby in September!
Brianne's top 3 tips for work from home/surviving quarantine/social distancing?
Puzzles, Zoom calls with friends/family, and of course Horse Country virtual tours!
—