02 May

Talk Derby To Me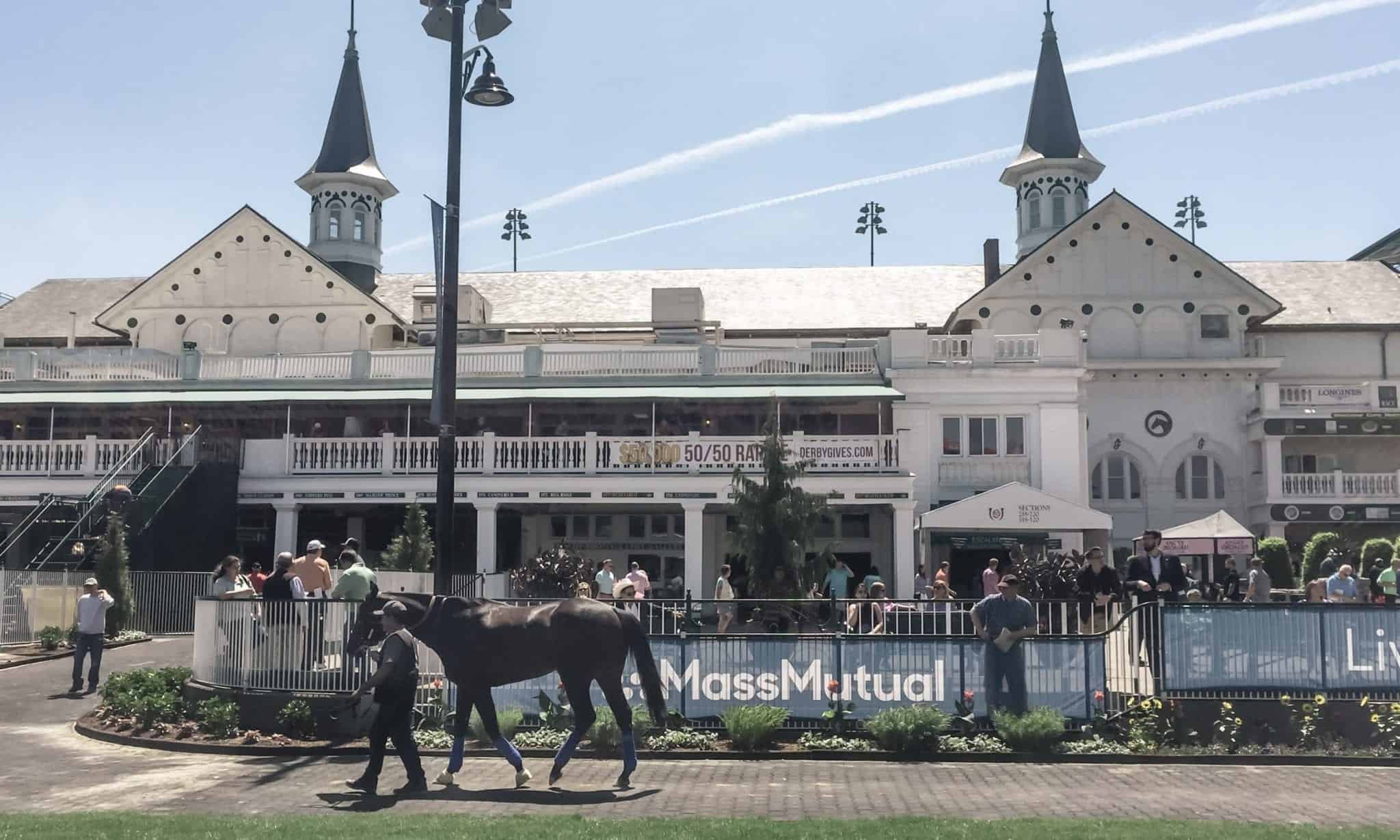 April showers bring May flowers…roses to be exact! It is time for the 144th Run for the Roses at the Kentucky Derby and we are up to our withers with Horse Country connections. Maybe we are biased, but it is easy to get excited for the most thrilling 2 minutes in racing when the field hits so close to home.
Audible – by Into Mischief of Spendthrift;  bred by/partially owned by WinStar
My Boy Jack – by Creative Cause and bred by Brereton C Jones of Airdrie, running on Hallway Feeds
Good Magic –  owned by Stonestreet in partnership with eFive Racing, sired by Curlin and out of Glinda the Good who are both owned by Stonestreet, running on Hallway Feeds
Audible – owned by WinStar Farm, sired by Into Mischief who stands at Spendthrift
Noble Indy – owned by WinStar Farm in partnership with Repole Stables, grandsire is the great AP Indy who stands at Lane's End, raised on Hallway Feeds
Bolt D'Oro – bred by WinStar, sired by Medaglia D'Oro who stands at Darley, raised and running on Hallway Feeds, bonus fact: he will stand stud at Spendthrift when he retires!
Enticed – owned by Godolphin, sired by Medaglia D'Oro, raised on Hallway Feeds
Mendelssohn – partly owned by Mrs. John Magnier and Michael Tabor of Coolmore; sired by the late Scat Daddy of Coolmore; raised on Hallway Feeds;  was the September sale session topper in 2016 as a yearling, where he sold for $3M;  half brother to Into Mischief & Beholder who stand at Spendthrift
Justify – partly owned by WinStar Farm, sired by the late Scat Daddy of Coolmore, running on Hallway Feeds
Flameaway – sired by the late Scat Daddy of Coolmore, running on Hallway Feeds
Solomini –  sired by Curlin who is owned by Stonestreet, running on Hallway Feeds
Vino Russo –  sired by Curlin who is owned by Stonestreet
Bravazo – sired by Awesome Again of Adena Springs
Magnum Moom – sired by Malibu Moon of Spendthrift, raised on Hallway Feeds
Free Drop Billy – sired by Union Rags of Lane's End Farm
Hofburg – sired by Tapit of Gainesway, running on Hallway Feeds
Combatant – sired by the late Scat Daddy of Coolmore