30 Dec

7 Ways to Experience Horse Country in 2020

May 2020 be the year you check off your Kentucky bucket list -and visit the world's finest farms and equine facilities! Horse Country, now in its fourth full year of offering tours at member locations, has never had such diverse or exciting experiences for fans of all ages and levels of interest. Check out a few recommendations, or build your own itinerary! We can't wait to see you in Horse Country this year!
From clocker's tower…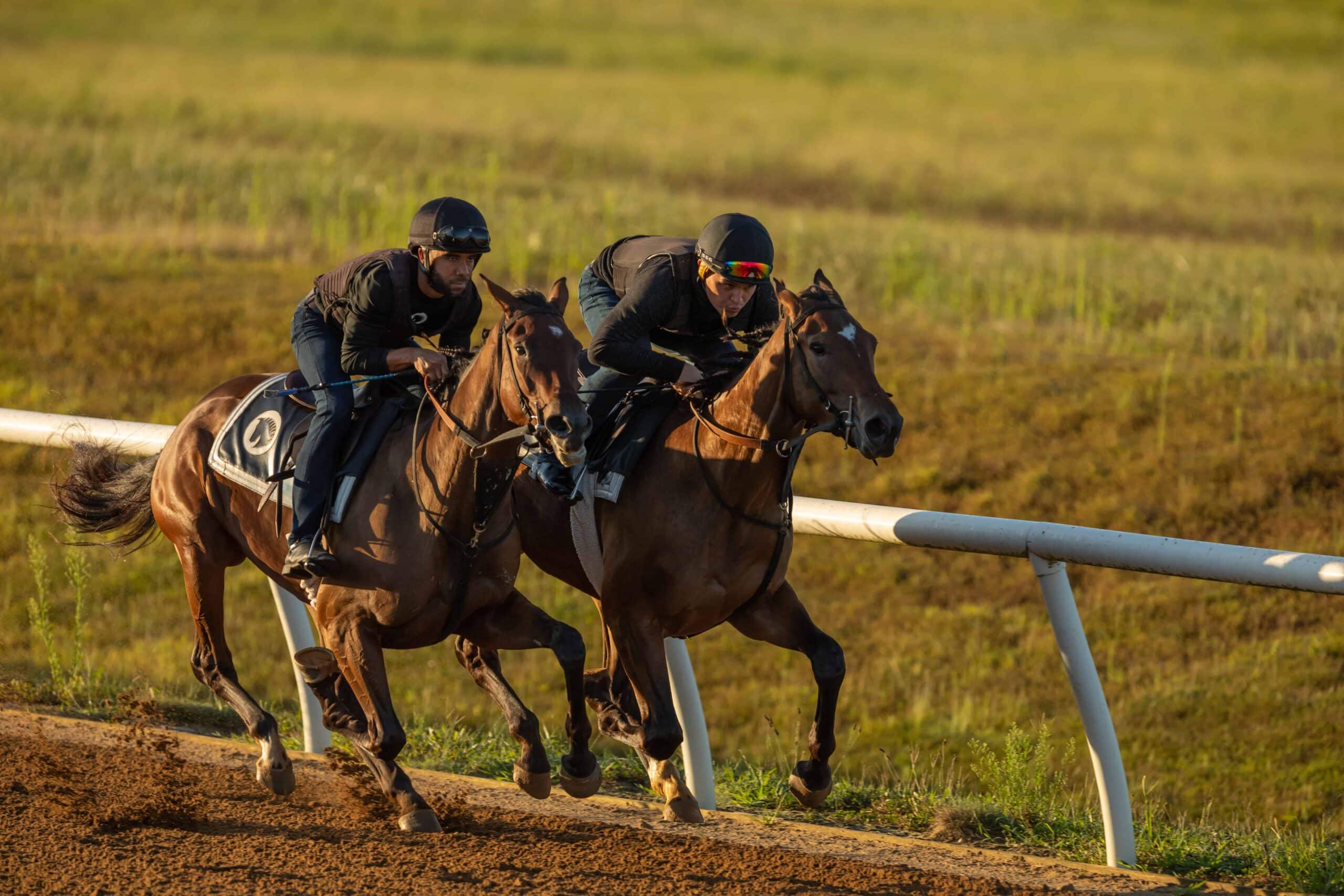 Blackwood Stables is a full-service training, breaking and rehabilitation facility in the heart of Horse Country. Their Olympic style training operation offers a unique experience of a tour – seeing how these athletes train for their career. This is a great complement to other tours, but is exciting on its own too. Kentucky Derby champ Country House (2019) is Blackwood owned and trained.
At sunset…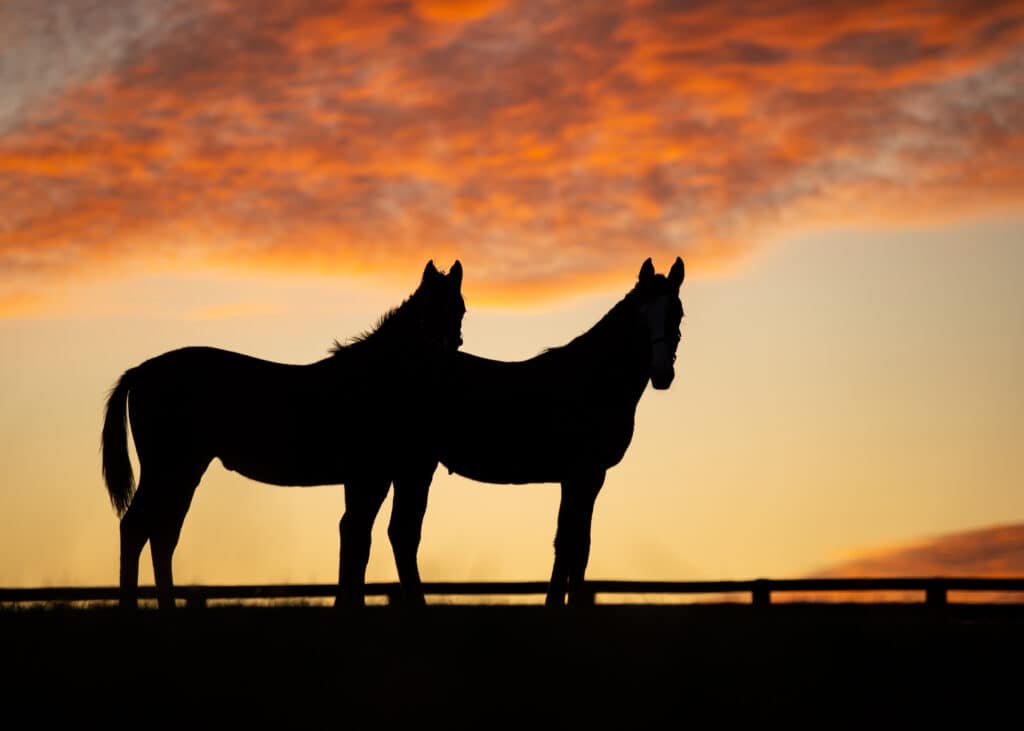 Spendthrift Farm is among the Horse Country locations offering experiences earlier and later in the day. Their sunrise and twilight photography tours and the Next Level Breeding Experience are now available for booking – look for other unique times from our members coming later in the year!
With a carrot in hand …
Want to get up close with these sweet horse friends? Share a carrot or peppermint? Let us suggest booking an experience at one of our premier nursery farms. With the focus on raising horses, these farms care for the mares and foals – the mamas and babies. As their temperaments are different than stallions, there tend to be more opportunities to pet or feed horses at these locations.
Nursery farms with 2020 availability currently include Keene Ridge, Mill Ridge, Pin Oak, Spy Coast, Stonestreet, and Stone Farm.
From a shuttle …
Several Horse Country locations have added electric shuttles to their tour programs, allowing varied experiences. Spy Coast incorporates it into their standard farm tour, while WinStar, Claiborne , and Godolphin at Jonabell offer stand-alone experiences with shuttles. Recently, Spendthrift has added the option to add on a shuttle ride after their stallion tour. A great way to experience your favorite farms with new eyes and see the landscape that makes our region so special.
Like, or with, an owner…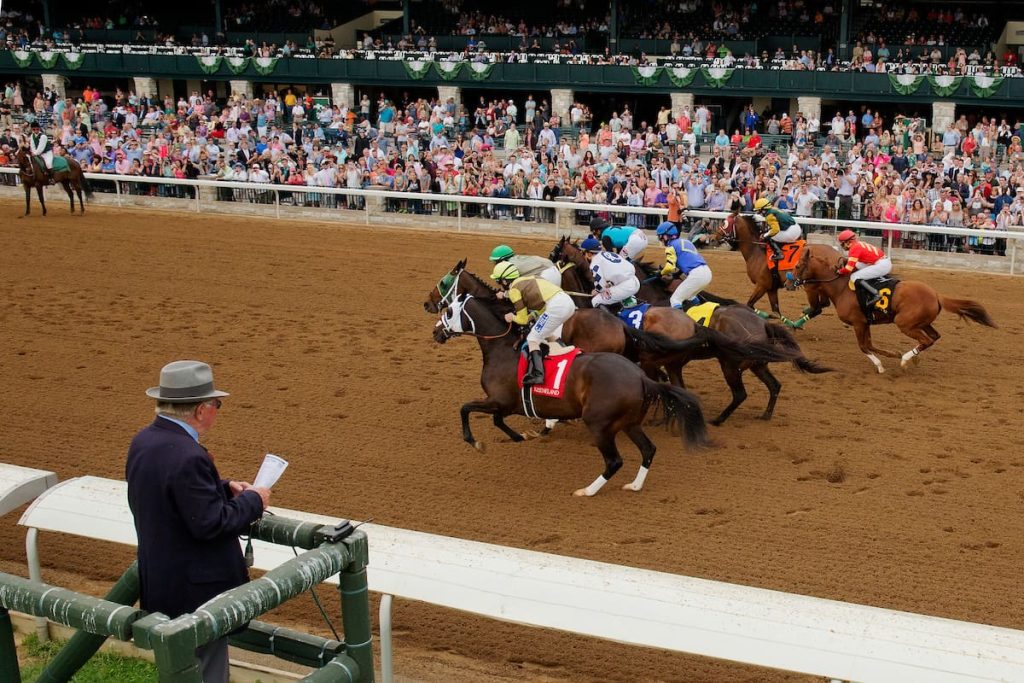 Iconic American racetrack — right here in Lexington! — Keeneland offers seasonal Owner's Experiences. This behind-the-scenes look at life at the track when you have a horse racing is pure Kentucky goodness -a unique and lively experience for horse lovers of all levels.
Other Horse Country locations – like Mill Ridge and Runnymede – accept requests for tours led by the farm owner. These private experiences offer an intimate, personal look into the lives of the horsemen who dedicate their lives to the welfare of the animals and the industry.
Like an aftercare pro…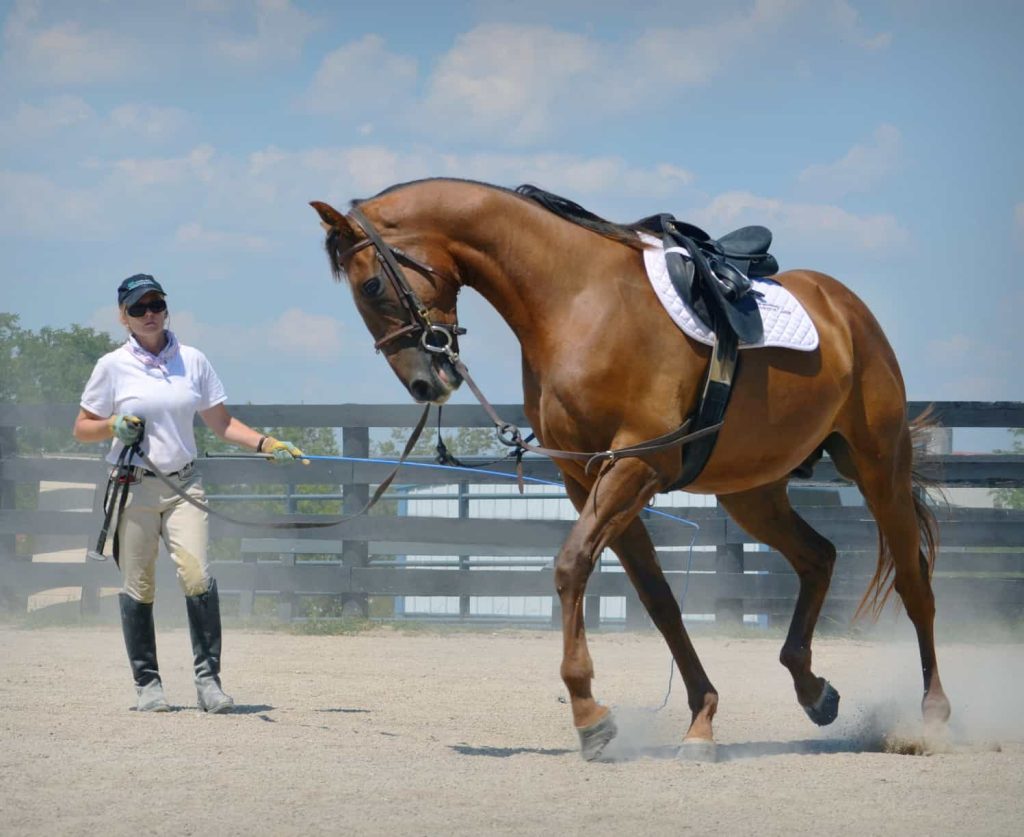 When a horse is done racing, there are myriad ways their careers and lives can go. And so, the time between track and new life is an important one – enter aftercare. Aftercare facilities across the nation have improved the lives of retired racehorses for years, and with the proliferation of organizations accredited by the TAA, owners, trainers and fans have more assurance than ever that these horses are receiving the best care in their transition.
Horse Country members the Kentucky Equine Adoption Center and Maker's Mark Secretariat Center are two such facilities who care for, rehab and rehome horses. Touring these facilities are fun and interactive, and will open your eyes to the realities of finding new homes for retired runners, and the challenges and rewards of such work.
In the company of two Triple Crown champs…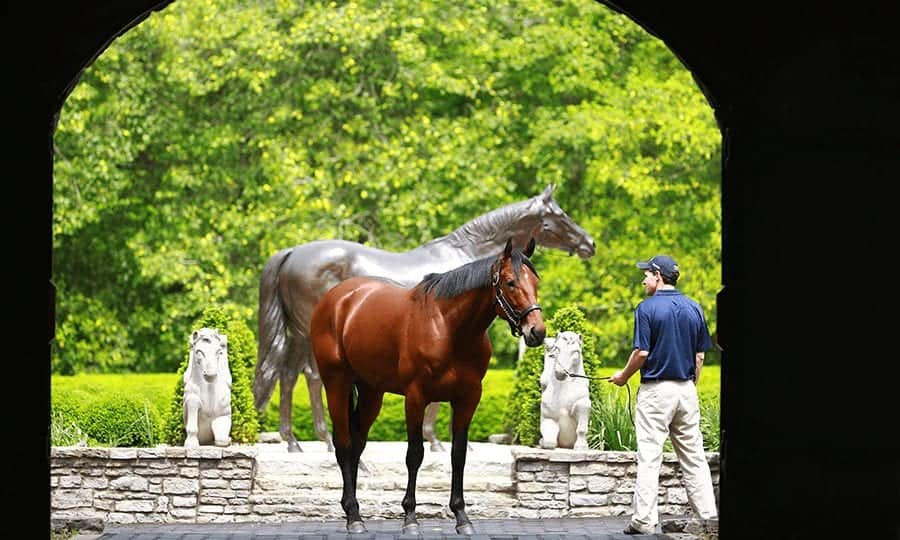 It is the great privilege of our work to be home to not one but two – both! – of the living Triple Crown winners. Coolmore America in Versailles Kentucky claim 2015 and 2018 Triple Crown champs American Pharoah and Justify among their stallions.

Have other favorite studs you want to visit? Our stallion farms offer in depth experiences at the homes of some of racing's modern day heroes. We invite you to check out these stud farms in 2020: Adena Springs, Airdrie, Claiborne, Coolmore, Gainesway, Godolphin at Jonabell, Lane's End, Spendthrift, Taylor Made, Three Chimneys, and WinStar.
Other Can't Miss Tours…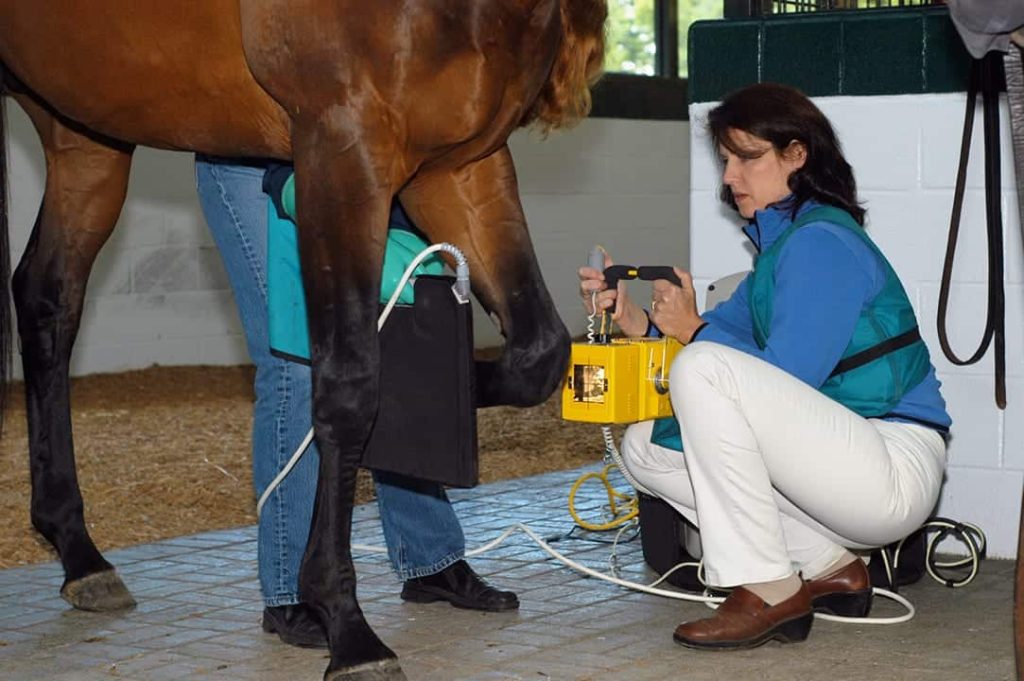 Lexington is known as the Horse Capital of the World – not just because of the horses who live, breed, train, race, and are sold here – but also because of the infrastructure of equine business that so fully support the farms.
Tours of the world's renowned equine hospitals Hagyard and Rood and Riddle, premier feed mill Hallway Feeds, and auction house Fasig-Tipton are all enriching and enlightening experiences, sharing more information and education about all things equine.