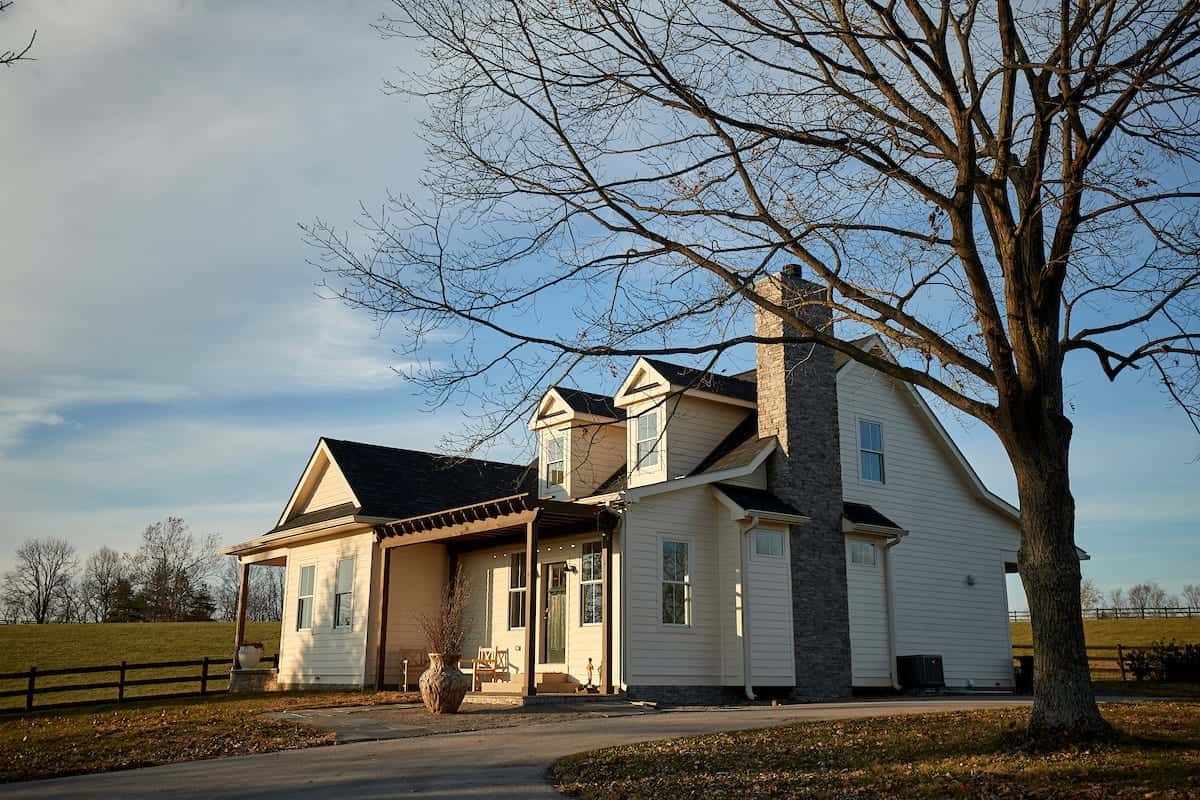 17 Feb

The Dew Drop In at Saxony Farm
Complete your stay in the Bluegrass with accommodations on a working thoroughbred farm.
Nestled in the heart of Horse Country is family-owned thoroughbred nursery Saxony Farm, operated by the Hundleys for more than 50 years. Tours of Saxony – including a family-friendly experience designed to let the kiddos have some fun – run March through October and can be booked through Horse Country. 
But for guests looking for a little more- and possibly some quieter, more intimate accommodations on a farm – Saxony is pleased to introduce its rental house, the Dew Drop In. The Dew Drop is a family-friendly home available for booking weekend stays at Saxony for up to 8 guests at a time.  The views are breath-taking and yes, the horses really are this beautiful and up-close. This is the perfect option for a fully Kentucky experience, with easy access to surrounding towns, other farm tours, the KY Bourbon Trail, restaurants, sights, and views all around. 
We at Horse Country can help with your Saxony Farm tour, but all inquiries and interest for the booking the farm house should be handled directly through their AirBnB  listing.