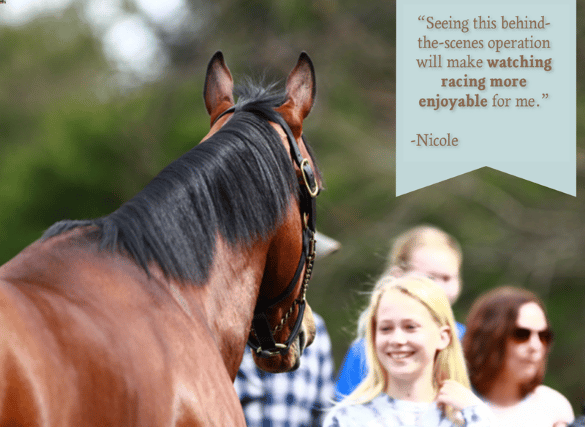 Friends of Horse Country, established in 2020 and held with the Bluegrass Community Foundation, is the 501(c)3 nonprofit arm of Visit Horse Country. Dedicated to the educational and charitable initiatives of the organization, as well as promotion of the horse industry in Kentucky, Friends of Horse Country will allow increasing investment in those activities.
As we evaluated our work and priorities during 2020, we realized the growth opportunities that exist within our fully nonprofit mission: to support our TAA-accredited aftercare organizations with complementary membership, to welcome more field trips and scholarship visits, to dedicate more time to educational and community outreach programs like Meet the Neighbors and a new partnership with the Kentucky Chamber of Commerce on workforce development.
In light of a growing commitment to these initiatives, with the support of the W. S. Farish Fund along with family foundations and community members, our members and board have formed the Friends of Horse Country (501c3) charitable fund.

If you have enjoyed our virtual tours, visited with us before or simply would like to support the expanded investment of this mission, please contact Anne Hardy or donate online. Thank you for your support!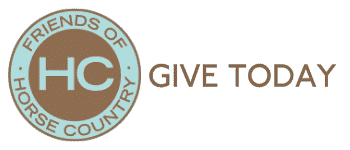 With thanks for major gifts from the W. S. Farish Fund, Duncan & Carol Taylor Family Fund, Headley & Nancy Bell, community contributors, members who have contributed and deferred tour revenue or made individual contributions and to Fasig Tipton, Breeders' Cup, Keeneland, The Jockey Club, and KTA-KTOB who also have believed and invested in continuing this work. Contributions to charitable funds may be deducted according to the maximum allowable under the IRS