Kentucky is known as the Horse Capital of the World for a number of reasons – we raise, race and care for some of the best horses here in the Bluegrass.
These experiences are a recommendation of ways to dive deeper into the life cycle of some of the fan favorites that call the Bluegrass home. Suggested tours might visit a place where a horse was raised, sold, raced or currently resides, along with other suggestions involving their racing rivals or family members.
Please note that all tours have to be booked separately, and we cannot guarantee any particular horse on any particular tour. All showings are made based upon the health and daily schedule of the equine residents
---
Horse Country Champion Connections: Knicks Go
Bred in Maryland by Angie Moore, Knicks Go earned over $9.2 million in 25 starts during his four season racing career.
Learn more about Knick's Go's journey from foaling barn to finish line, and beyond.
WinStar Farm – Sired by Paynter
Knicks Go is sired by Paynter, who stands stud at WinStar Farm in Versailles. Paynter was a successful racehorse in his own right, with a victory in the G1 Haskell Stakes and a runner-up finish in the G1 Belmont Stakes on his resume. He currently stands at WinStar Farm for a fee of $10,000.
You can learn more about WinStar Farm on one of their tours! If you are interested in seeing some of their stallions and learning more about the breeding process, we recommend the Visit WinStar Farm tour.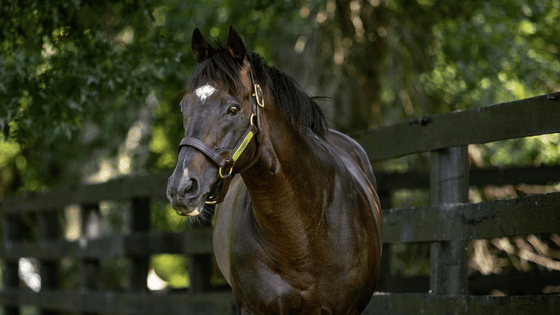 ---
Keeneland – Racing and Sales Graduate
Knicks Go has quite the history with Keeneland! His first introduction to Keeneland came in 2016 when he went through the ring as a weanling at the November Breeding Stock Sale, selling for $40,000. Knicks Go then returned in 2017 in the Keeneland September Yearling Sale, where he was sold for $87,000 to the Korean Racing Authority.
Knicks Go took to the track at Keeneland as a two year old in the G1 Breeders' Futurity, winning by 5 ¼ lengths. He returned a handful of times, with his biggest victory coming in the G1 Breeders' Cup Dirt Mile in 2020. 
Learn more about the racing, training and sales that take place at Keeneland on one of their tours!
---
Taylor Made Farm – Stud Duty
Visit Taylor Made Farm for a chance to see Knicks Go at the farm where he currently stands stud. He retired to stud after placing second in the G1 Pegasus World Cup, standing for a fee of $30,000. Visitors have the opportunity to learn more about Knicks Go and his fellow stallion barn residents at Taylor Made Farm.