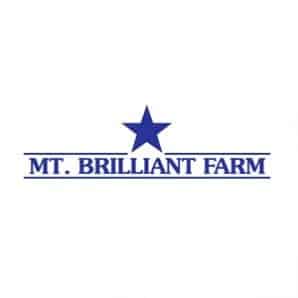 Mt. Brilliant Farm
It all started in 1774 when Thomas Jefferson granted 2,000 acres of land north of the Kentucky River to William Russell in recognition of his brother Henry's outstanding military service in the French and Indian War.
Today, Mt. Brilliant sprawls over 760 acres of well-manicured grasses, lined with horse fences and dotted here and there by several newly, renovated buildings.
Learn more about Mt. Brilliant Farm here.
---