TUESDAY
KEENELAND MORNING WORKS 9 – 10AM Watch the horses working on the track. Free and open to public for those who pass temperature screening. Details: keeneland.com
---
MILL RIDGE FARM 10:30 – 11:45AM Get some carrot therapy visiting the mares, weanings & yearlings up close at this thoroughbred operation.
May we suggest… lunch on the patio at Harry's in Palomar Center
---
WILDSIDE WINERY Tastings 12-7PM – 30 acres in horse country + a wide selection of wines.
May we suggest…Grab some Horse Country souvenirs at Bluegrass Traditions in downtown Versailles. Walk to the Amsden for an afternoon coffee before an evening dinner in Lexington.
---
WEDNESDAY
SPY COAST – GRAND TOUR 10:30AM – 12:30PM An engaging two-hour tour, highlighting the many facets of this leading sport horse operation.
May we suggest…lunch at Red State BBQ
---
NEW VOCATIONS 2pm-3pm The country's oldest and largest racehorse adoption program. See their work first-hand of rehabbing, retraining, and rehoming.
May we suggest…head to shopping & dining destination The Summit at Fritz Farm for some great eats and shopping at local and national brands. Lots of outdoor space.
---
THURSDAY
CLAIBORNE FARM 11AM–12PM Meet the stallions at this historic farm, and pay respects to Secretariat at his gravesite.
May we suggest…lunch at Lil's Coffeeshop in downtown Paris
---
DENALI STUD 2PM Meet the mares, foals & weanlings of this family-owned nursery operation.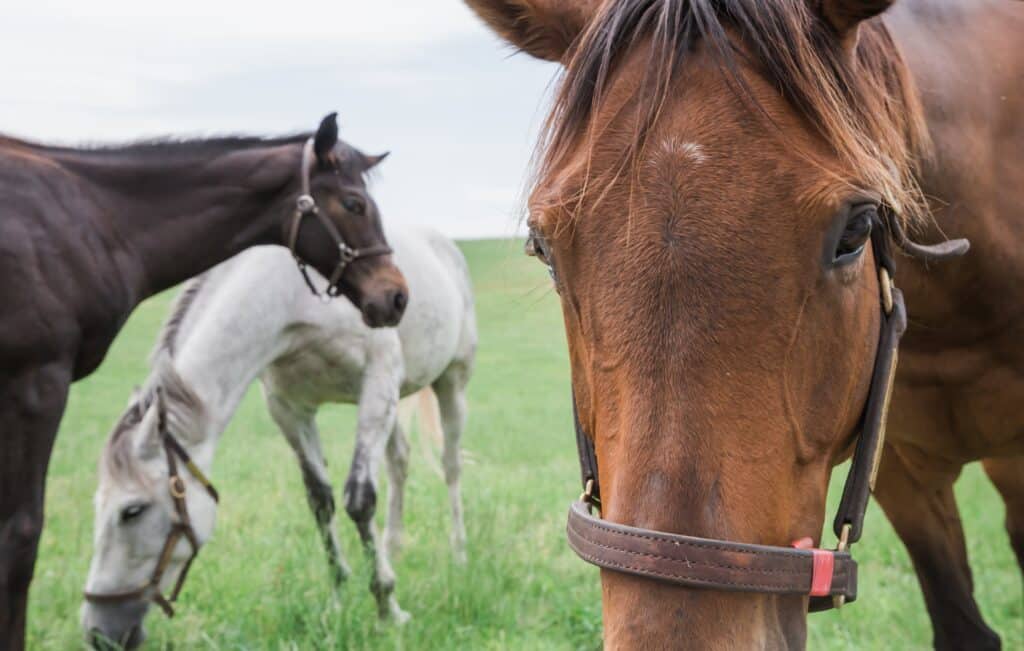 Note: This itinerary is a suggestion only and is based on a sample of what tours may be available. Each Horse Country tour requires that guests be ticketed in advance. Tickets are available for purchase at www.visithorsecountry.com or by calling 859-963-1004. Though this info has been researched & is being shared in good faith, Horse Country strongly encourages you to confirm with all attractions/restaurants current availability and protocol.