THURSDAY
ROOD & RIDDLE 11am-12noon – Go behind the scenes of this Lexington campus of this world-renowned equine clinic.
May we suggest – lunch at Hayden's Stockyard Eatery at the Bluegrass Stockyards.
---
MAKER'S MARK SECRETARIAT CENTER 2pm – 3:15pm – The gold standard in re-training Off the Track Thoroughbreds. Dynamic and interactive.
---
Local tip! Go shopping at The Summit at Fritz Farm. Try Honeywood for dinner!
TAYLOR MADE FARM – TWILIGHT TOUR 6:30 pm – 8pm An evening with stallions and a walk through the rolling hills, and a sweet treat to cap off the evening.

FRIDAY
BLACKWOOD STABLES (Woodford County) 9:00 am
A premier thoroughbred training, breaking and rehabilitation center, this one-of-a-kind tour allows guests to watch workouts at the olympic style training facility, preparing future racing stars.
---
May we suggest…brunch at Wallace Station? Just a few miles from Blackwood and en route to I64 for your next tour, this local fave is one location of Top Chef Kentucky star Ouita Michel's family of restaurants.
---
HALLWAY FEEDS 1pm-2pm Producing horse feed for racing teams and equine nurseries worldwide.
WOODFORD RESERVE Distillery Tour 3pm
Dinner at the Stave & take a scenic drive down Old Frankfort Pike back to Lexington
SATURDAY
MILL RIDGE 10:30am – 11:45 Six generations of horsemen & women have been raising thoroughbreds at this nursery in south Lexington. Up close and personal.
May we suggest… lunch at Red State BBQ
---
SPY COAST FARM 2pm -3:15pm See the operations of a leading sport horse farm.
TOWN BRANCH Distillery Tour 4pm
Local tip! Enjoy dinner downtown – Lexington's culinary scene is exciting, interesting and there is truly something for every palette and budget!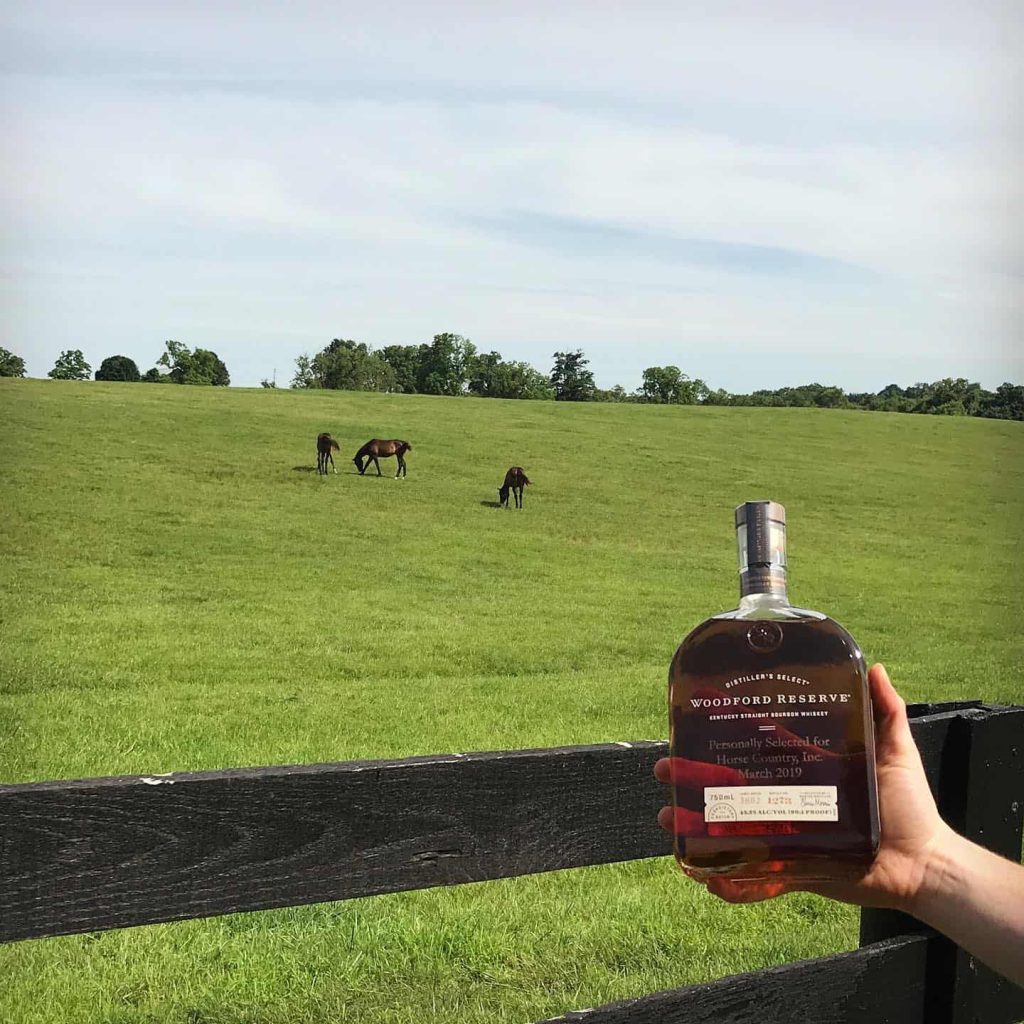 Note: This itinerary is a suggestion only and is based on a sample of what tours may be available. Each Horse Country tour requires that guests be ticketed. Tickets are available for purchase at www.visithorsecountry.com or by calling 859-963-1004 . Advanced arrangements for distillery experiences are also recommended.
More info about the Kentucky Bourbon Trail can be found here.