FRIDAY
MILL RIDGE FARM 10:30-11:45AM – Get some carrot therapy visiting the mares, weanings & yearlings up close at this thoroughbred operation…

HALLWAY FEEDS 1:30-2:30PM – This is the feed that has fueled champions for decades – including our two living Triple Crown winners + so many more. It's an art and a science and a family affair. Fascinating and engaging tour!
---
---
SATURDAY
KEENE RIDGE FARM 10AM-11:15AM – An intimate tour of a boutique nursery farm will give you a peek into the life of a working thoroughbred farm. Raising and caring for horses preparing for racing & sales.

NEW VOCATIONS    1PM The country's oldest and largest thoroughbred adoption program welcomes you on a private tour of their flagship Lexington facility. Learn about their mission to rehab, retrain & rehome these beloved and capable athletes.
---
SUNDAY
SPY COAST FARM 10:30-12:30PM See an indepth look at a top sport horse facility: training, rehab, breeding, young horse development – this tour covers it all!
---

Your weekend wouldn't be complete without some local Lexington food experiences! For restaurant and lodging info, as well as more to-do inspiration, check out our friends at VisitLEX.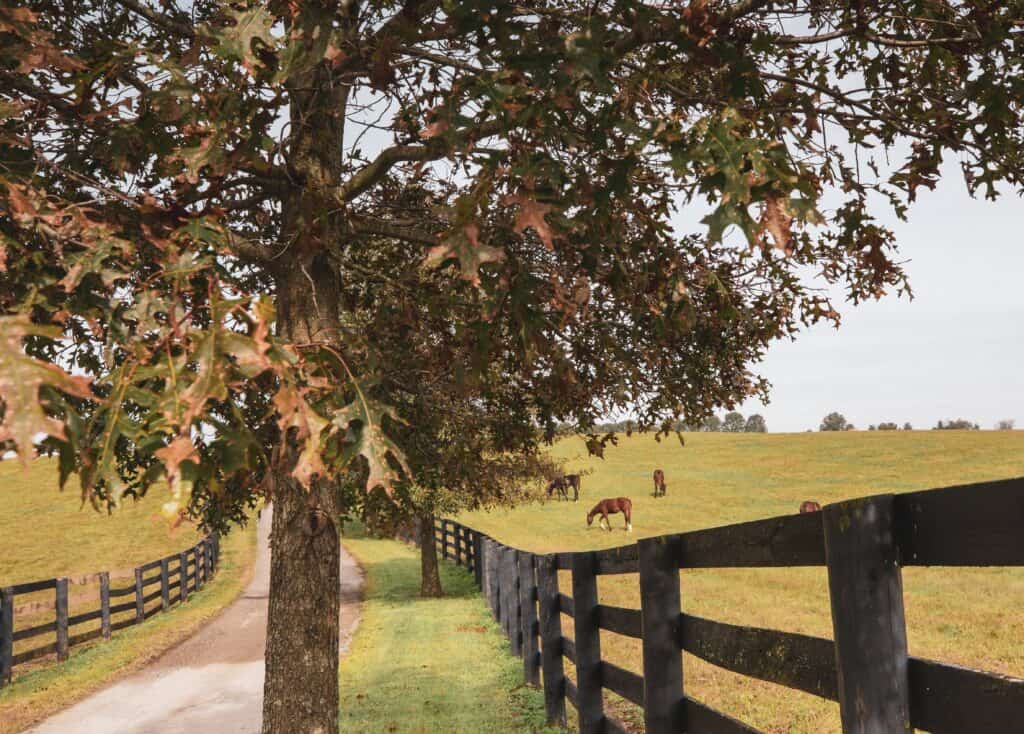 Note: This itinerary is a suggestion only and is based on a sample of what tours may be available. Each Horse Country tour requires that guests be ticketed in advance. Tickets are available for purchase at www.visithorsecountry.com or by calling 859-963-1004. Though this info has been researched & is being shared in good faith, Horse Country strongly encourages you to confirm with all attractions/restaurants current availability and protocol.