Thursday
May we suggest… a quick cup of coffee at Lil's Coffee House before your tour!
Denali Stud | 10:00 a.m. – 11:00 a.m.
Denali Stud is one of Kentucky's leading thoroughbred nurseries, thanks to the dedication of the family who own and operate the farm. Visit the farm's historic cabin, meet mares, foals and weanlings and learn about the care and management of broodmares and their babies, as well as the sales process.
May we suggest… authentic Mexican food check out Cilantro, it's a local favorite!
Gainesway Farm | 1:00 p.m. – 1:45 p.m.
Visit the stunning Gainesway Farm, located just over the Bourbon and Fayette County line in Lexington. This tour visits the stallion complex of Gainesway Farm, which is known for its unique architecture and beautiful grounds, as well as of course its elite stallion roster. Perennial leading sire Tapit is the king of the stallion barn here!
Be sure to check out… a tour at Hartfield & Co. Distillery. Tours kick off at the top of the hour from 10am to 4pm Tuesday – Friday each week. Learn about the unique distillation techniques, visit the Rick House and taste some Hartfield products at the end (if you're of age and choose to do so!)!
Friday
May we suggest… coffee and breakfast at Happy People Coffee Company?
Runnymede Farm | 10:45 a.m. – 12:00 p.m.
Visit the oldest continuously working thoroughbred farm in North America, located in the heart of Bourbon County. A number of champions have called Runnymede Farm home throughout its storied history, including Breeders' Cup winner Lady Eli, Kentucky Derby winner Ben Brush, Belmont Stakes winner Hanover and more. Guests will visit mares, foals and weanlings – who love to meet new guests and pose for photos!

May we suggest… grabbing lunch at Windy Corner or The Rock Cafe after your tour! Get a taste of the local favorites!
Spendthrift Farm | 2:00 p.m. – 3:00 p.m.
Immerse yourself in the historical culture of Thoroughbred breeding and racing on this tour of the stallion complex at Spendthrift Farm! Spendthrift is home to champions such as Kentucky Derby winner Authentic, leading sire Into Mischief and more. While not located in Bourbon County, its proximity to Paris makes this tour a must see during your trip to the area!
Be sure to check out… Paris' downtown is filled with history and horses – we highly recommend checking out Loch Lea Antiques for equine-gifts and the Paris-Bourbon County indoor Farmer's Market for a quick treat. You can even find Kentucky's Eiffel Tower here! We also recommend hiking along the Stoner Creek Trail to see the natural beauty of Bourbon County.
---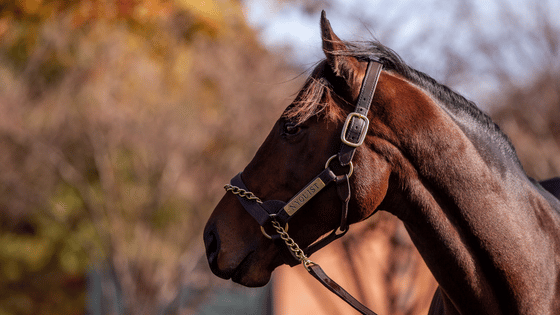 Note: This itinerary is a suggestion only and is based on a sample of what tours may be available in Fall 2022.
Each Horse Country tour requires that guests be ticketed in advance. Tickets are available for purchase at www.visithorsecountry.com or by calling 859-963-1004. Though this info has been researched & is being shared in good faith, tour availability is subject to change.